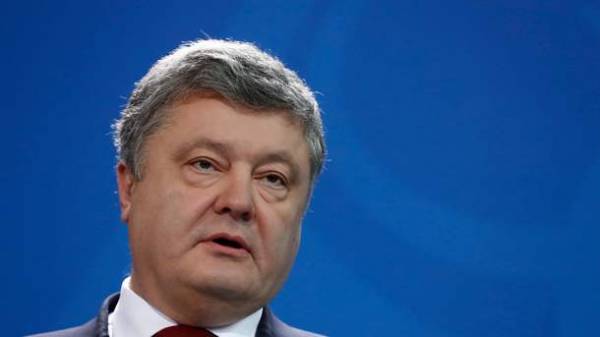 President Petro Poroshenko has held a meeting with security officials over the killing of the former Deputy of the state Duma of the Russian Federation Denis Boronenkov in Kiev.
This was reported by press Secretary of the head of state Svyatoslav Tsegolko on the page in Facebook.
"Murder most foul in the centre of Kiev Denis Boronenkov is an act of state terrorism by Russia, which he was forced to leave for political reasons. Clear handwriting of the Russian special services, which repeatedly manifested itself in different European capitals ", – said the President.
The head of state stressed that Boronenkov was one of the main witnesses of Russian aggression against Ukraine and, in particular, the role of Yanukovych in the invasion of Russian troops in Ukraine.
"I think it is not accidental that the murder took place in one day with a diversion in Balakleya in Kharkiv region", – said Poroshenko.
As reported today in Kiev in the shooting death of a former member of the Russian state Duma Denis Voronenkov, who took Ukrainian citizenship and testified against fugitive President Viktor Yanukovych.
It is known that the killer Boronenkov was arrested as a result of injuries after a shooting.
We will remind, in the night of Thursday there were explosions at munitions depots, located not far from the city of Balakleya of Kharkov region, lit up the military base. The first information about the incident arrived about 3 o'clock in the morning. Explosions in the warehouses continued on the morning of March 23.
From the area Blakley already evacuated 20 thousand people.
Defense Minister Stepan Poltorak said earlier that according to preliminary findings cause of the fire and explosions of ammunition in warehouses was a diversion. "One theory is that it is a diversion. Including the dropping of the explosive device with UAVs," said Poltorak. Later, the SBU qualified state of emergency in Balakleya as a diversion.
The entrance to the city closed, passenger railway communication is also stopped. The explosion closed the airspace in the 40-kilometer zone for all aircraft.
Comments
comments