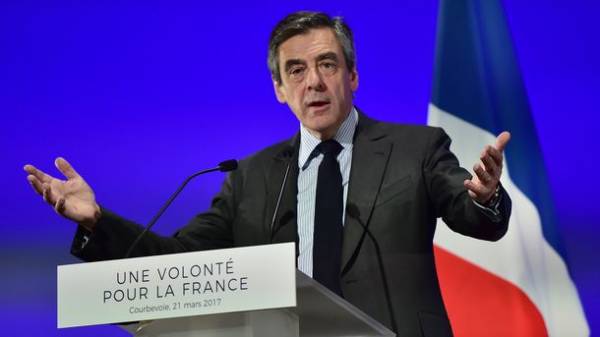 French media reported about another undeclared loan candidate for President of France françois Fillon.
On Wednesday, the French inspection authorities issued the Declaration of the eleven participants in the presidential election, with the Declaration of the Fillon appears the loan in the amount of 30 thousand Euro from 8 and 9 September 2016, which, according to the newspaper Liberation, was not the last Declaration of the former Prime Minister.
In turn, the Agency France Presse referring to the representative of the Fillon noted that we are talking about family loan — money lent to the politician's daughter Marie to pay outstanding taxes in 2016. Meanwhile, among the charges against the Fillon charges was a violation of the reporting requirements on the income.
Two weeks earlier, the satirical newspaper Canard enchaine has published data that in 2013, businessman mark de Ladre Lecharger lent ex-Premier of 50 thousand euros without interest. While Fillon did not include the loan in the income statement, which shall serve as an MP and a senior politician. Lawyer Fillon said that the debt was fully repaid.
Comments
comments