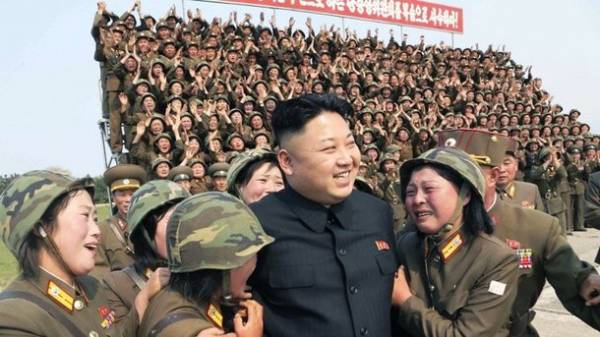 The DPRK has presented a propaganda video in which North Korea "explodes" the US aircraft carrier. Reported by the Daily Mail.
"Typical militant propaganda film, published on Saturday, March 18, the state media, shows footage of North Korean troops, allegedly destroying American bombers and military forces", – stated in the message.
Video shows military exercises Foal Eagle America and South Korea, who earlier condemned the North Korean government.
Earlier it was reported that the Administration of U.S. President Donald trump may strengthen sanctions against North Koreain connection with missile launches. In particular, the sanctions will be part of the plan, which includes a differentiated approach, in particular the increasing economic and diplomatic pressure, as well as increase the defense capability of the United States and its allies South Korea and Japan. Sanctions could affect Chinese banks and firms that conduct business with North Korea.
Comments
comments