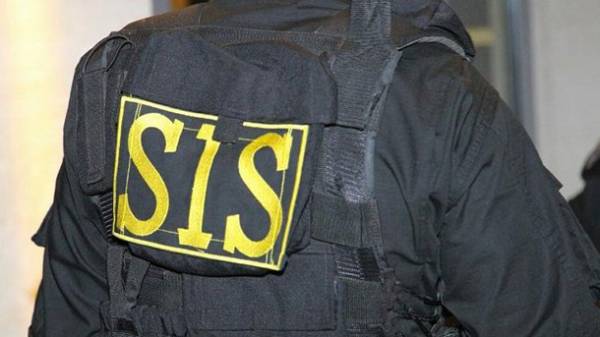 Special services of Moldova are investigating a case of espionage and treason, arrested the former Deputy of the democratic party, Iurie Bolboceanu, reports newsmaker.
As it became known NM, former MP Iurie Bolboceanu detained by law enforcement bodies of Moldova. It was March 17 – the day the MP were searched. From the decision of the Prosecutor follows, that a former member of the democratic party, previously held in high-profile case of bribery of deputies, now appears in the criminal case of espionage and treason.
About the detention of Iurie Bolboceanu said two-informed source. According to one of them, a former MP detained after the searches, the security forces have carried out at his home on March 17. What is the procedural status of the detainee is a suspect or the accused he – sides, difficult to say.
The decision of the prosecutors to conduct a search (dated 25 February) stated that the prosecution commenced in the summer of last year in accordance with article 337 "Treason" and article 338 "Espionage" criminal code of Moldova. The case is the Prosecutor's office for combating organized crime and special cases. From the decision it is clear that we are talking about when Bolboceanu with the assistant military attache of the Russian Embassy in Moldova Alexander by Grudinin.
The resolution noted that during his meetings Grudin and Bolboceanu has made "rigorous secrecy". "Taking into account the events in Ukraine, does not exclude the possible involvement of officers of the Russian special services in organizing or supporting events aimed at destabilizing the socio-political situation in the country", – stated in the document of the Prosecutor's office.
The document says that the SIB Moldova also found that Bolboceanu maintains contacts with people interested in receiving information of public importance, including with the aim of "destabilizing the social-political situation in the country."
Name of former MP Iurie Bolboceanu was involved in the case of bribery of Moldovan parliamentarians from the parties of the ruling coalition in 2014. Nascent anti-corruption (NAC) and the Anticorruption Prosecutor's office then announced the arrest red-handed two suspects in the attempted bribery of members of the Coalition Pro-European government.
Earlier, Reuters wrote that the intelligence service of Moldova has information on the withdrawal by employees of the Federal security service (FSB) of the Russian Federation of 22 billion dollars from Russia through Moldova.
Comments
comments