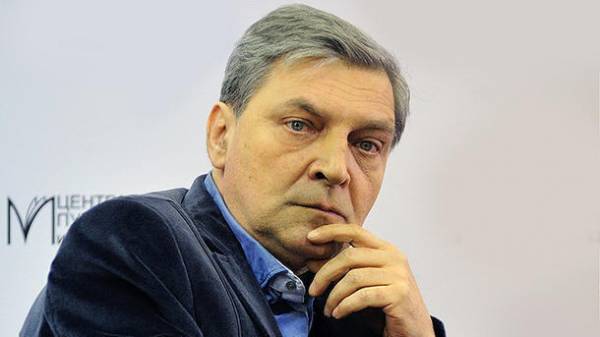 The people of Russia will eventually erode the intoxication of euphoria concerning the annexation of Crimea.Such opinion in interview to "observer" stated, the Russian publicist Alexander Nevzorov.
The writer believes the annexation of the Peninsula foolish mistake of Russia.
"No exact date is not called. And the fact that it will happen, it most certainly is. Although today, of course, folk out there rubbing his hands and, perhaps, admires the silly situation with the Crimea – and I think it is silly," said Nevzorov, adding that Russian, though wonderful people, but "magical hypocrites."
He also noted that Russia should not trust the social survey, and I am sure that Putin understands that the loyal people he has no and can deliver.
Earlier in the Kremlin said that if now was the question of the annexation of Crimea, Russian President Vladimir Putin again and again would do the same as in 2014.
Comments
comments