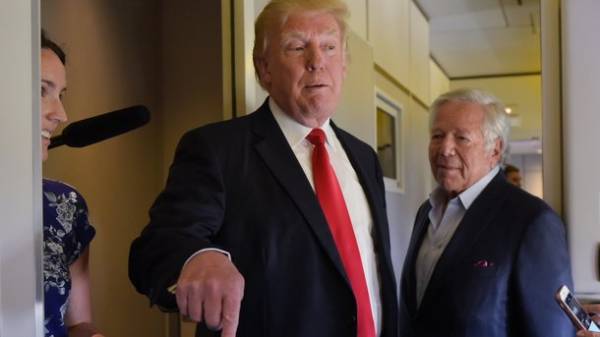 Committee on intelligence of the house of representatives of the Congress of the United States has no "evidence of conspiracy" of the electoral headquarters of Donald trump with the Kremlin.
This was stated today by the head of the Committee, Republican Devin Nunes, reports Deutsche Welle.
The readings will give the head of the Federal Bureau of investigation, James Comey and Director of national security Agency Mike Rogers. The FBI is now investigating the probable influence of Russia on the elections in the United States.
The head of the intelligence Committee núñez also expressed outrage over the fact that confidential information of the US intelligence again and again leaks to the media. In his view, certain forces are trying to "hurt the government of trump."
At the end of last year, American intelligence agencies have concluded that Moscow carried out a campaign with the purpose of influencing the results of the presidential elections in the United States to thwart the democratic process and to ruin the reputation of the Democratic candidate Hillary Clinton.
Trump in January, acknowledged that a cyberattack on the servers of the Democratic party was made by the Russians.
Comments
comments