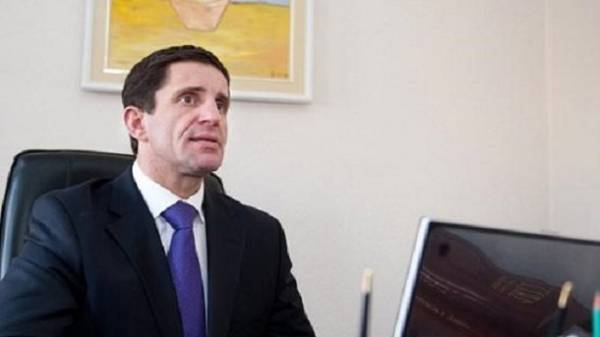 The adviser to the interior Minister Zoryan Shkiryak declared that the protest of the mothers of the Volunteers, who chained themselves to the gates of the presidential administration, is a planned political strategy of the Kremlin.
Shkiryak noted that using the grief of mothers who have buried their children, it is "the most foul for the policy business." "This is a shameful use of the people and their sorrow for the satisfaction of their political interests and the attempt of split of Ukraine", – said the adviser to the interior Minister.
"Unfortunately, these people were victims of political technologies, used by Kremlin henchmen. Actually, this is one of the forms of attempts to destabilise the situation in the country. Definitely feel sorry for these people. But I want to stress that Ukraine and President of Ukraine are doing everything they can in order to free our prisoners. And only in the last 2.5 years of enemy captivity were released 3091 – the exact number you called – hostages, prisoners of war and those considered missing," – said Shkiryak in conversation with the journalist.
We will remind, earlier activists of the movement "Mothers for the impeachment of Poroshenko" handcuffed themselves to the gates of the presidential administration. Women demand the President's resignation and the termination of the war in the East of Ukraine.
Comments
comments