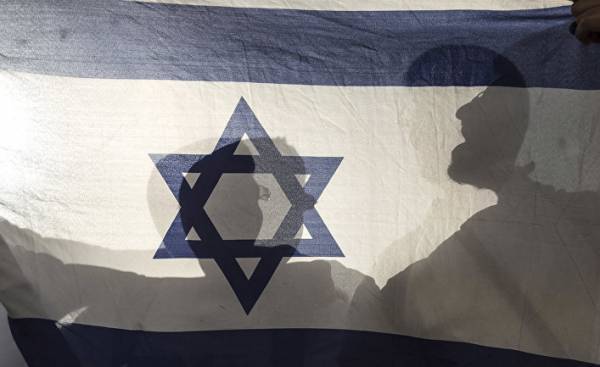 Should only take a number of radical socio-economic measures. Disable for a moment your political instincts, don't think about future elections. Do not reduce taxes. This measure in the current situation can be a fatal mistake. The reduction of VAT for another year or two percent, an additional several hundred shekels monthly income of families belonging to the middle class, it didn't make much sense.
The desire to give citizens the surplus accumulated in the state Treasury (the excess of tax revenues and revenues from the giant of the sale of the Israeli company Mobileye group, Intel) — the idea, of course, correct and commendable. However, the implementation of this idea by a trivial tax cut is disastrous and devoid of prospects option.
Before Israel was given a unique opportunity to direct the billions that have appeared in the state Treasury, for the solution of problems in the long run. You cannot miss this chance. "Startup nation" could become a "startup Empire" if the country's leaders recognize the scope of the opened possibilities. The Prime Minister and the Finance Minister must immediately allocate five billion shekels to complete the task on a national scale: strengthening the scientific and technological status of the state of Israel.
Within a month the Commission, consisting of leading experts, should form a plan to use five billion shekels for the following purposes:
— immediately return to the country of hundreds, and perhaps thousands of Israeli scientists, doctoral students, engineers sphere of high-tech, working abroad; to prepare a nominal list of experts, offering each of them the generous funding and interest in one of the leading centers in the country; it needs to be invested into immediate expansion of the Technion, Weizmann Institute and other important research centers; such investments will justify themselves repeatedly;
— to restore and strengthen science and technology faculties in universities and colleges; as you know, one of these faculties at the Hebrew University in Jerusalem, has produced the company Mobileye;
— create an additional system of technological colleges to overcome the shortage of thousands of programmers experienced in the Israeli market;
— to undertake efforts with the aim of bringing the technological developments of women, Arab citizens, ultra-Orthodox, residents of peripheral areas of the country; it can be the deciding factor;
— to reduce the taxation for the relevant companies to Intel and other international giants have sought to fill a niche in Israeli high-tech market.
All of these tasks require money, initiative and the ability to see into the future. They are quite feasible. Just be clear that we are experiencing a global revolution no less than an industrial revolution. In 10 or 20 years, a significant proportion of the professions will no longer exist on the labour market. Cyber-technology, robotics, nano-technology, biotechnology — all of this is almost the only source of wealth.
Israel has every opportunity to get ahead, and this chance should not be missed.
Comments
comments