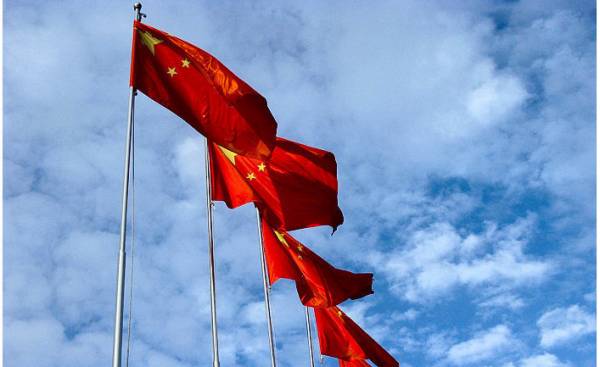 In China, the ban is world-famous characters Winnie the Pooh and Peppa Pig. The Chinese authorities have decided to reduce the "ideological flow from the West" to promote their own literature and cinema, writes life.ru.
State administration of press and publishing, film, broadcasting and television of China has demanded to restrict the country's publishing foreign children's literature. Chinese publishers have received the order on reduction of foreign illustrated books, films and cartoons. For Chinese authors and artists will be introduced quota. Thus officials intend to promote the national culture, rich with their own characters.
Among children's books was banned dozens of books and cartoons. Among them were such popular in the world of characters as Winnie the Pooh and Peppa Pig, as well as the work of "Charlie and the chocolate factory". Analysts from the newspaper of the Chinese people's liberation army actively criticize the cartoon "Zeropolis" for corrosive effect on children.
At the same time, the Internet giant Taobao was forced to ban the sale of all foreign literature on its platform. Previously the restriction was subjected and universities in the country, which possibly recommended to exclude foreign textbooks.

The parents opposed the ban
But parents don't want to support a policy of prohibition in the country of foreign works. Criticism of the cartoon "Zeropolis" users of social networks called returning to the days of the "cultural revolution", which the current government to judge.
Criticized the movie "Zeropolis" provided in the country a record amount of fees as opposed ideologically to the film "Great wall" of Zhang Yimou. Despite wide publicity and the participation of Hollywood stars, the film practically fell into the local hire.
Winnie the Pooh and Peppa pig have become favorite characters of Chinese children. American and British edition is all children's picture books. Local authors popular in the country do not use. According to a resident of Hong Kong, in the books of Chinese authors, "too many words and morals". However, in conditions of strict censorship of the authors is very difficult to write a "live" piece of art. This may explain the immense popularity of the American cartoon "Kung fu Panda" based on Chinese culture, which has caused confusion among the Chinese authorities.
The children's books market in China is huge: more than 220 million readers until 14 years old, more than 40 thousand publications per year. Books by local authors is getting smaller as publishers are more profitable to buy famous works.
Recently become more and more popular movies and cartoons of joint production. On the one hand, it allows foreign films to get around the quota on foreign films and strict censorship. On the other hand, works increasingly Chinese color and bear the seal of the Chinese ideology.
Comments
comments