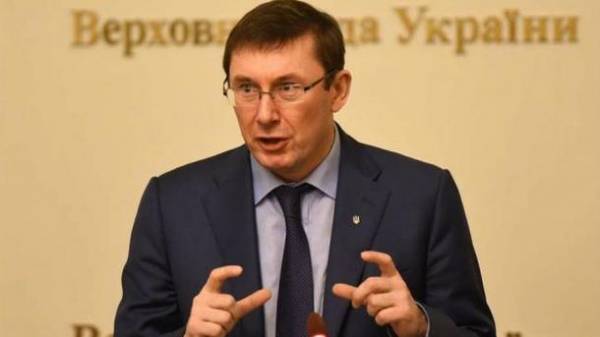 The Prosecutor General of Ukraine Yuriy Lutsenko stated that the supervisors of the police operation in knyazhichi, Kiev region (Kyiv region), which killed five law enforcement officers, are accused of serious crimes that do not involve probation.
"The key question, which was the signal for firing. Examination has established that the first shot one of the police guard of the Kiev region, which was behind a stone fence and fired it up. There are different versions, or he heard drove up CORD, and he made it known, or afraid psychologically, but this shot was the trigger for further peresekli", – Lutsenko declared on air of TV channel ZIK on Tuesday.
The attorney General noted that this case characterizes "structural chaos in the police," the investigation of this case to complete a challenging examination.
"I know for sure that the leadership of this operation directly on site will be charged in a very serious, very serious crimes, which do not include "uslovki," – said Lutsenko.
He stressed that can guarantee that the case will go to court, but can not guarantee that the court will issue a guilty verdict.
As reported, during the special operation of national police of Ukraine and of the Body quickly-sudden action (KORD) to apprehend the robbers in the village knyazhichi near Kiev early morning of December 4, 2016 due to unforeseen circumstances there was a skirmish with the staff the Brovary Department of police protection Department of the police guard, during which killed 5 police officers.
Prosecutor General Yury Lutsenko has said that investigators see in the actions of those who coordinated the operation of law enforcement authorities, evidence of criminal negligence that led to particularly serious consequences. According to Lutsenko, the command to send the CORD was incorrect.
The Minister of internal Affairs of Ukraine Arsen Avakov reported that 8 people were fired and about 12 will be punished with disciplinary action following the investigation of the shooting of law enforcement officers in the village knyazhichi, Kiev region, during which killed 5 police officers.
Comments
comments