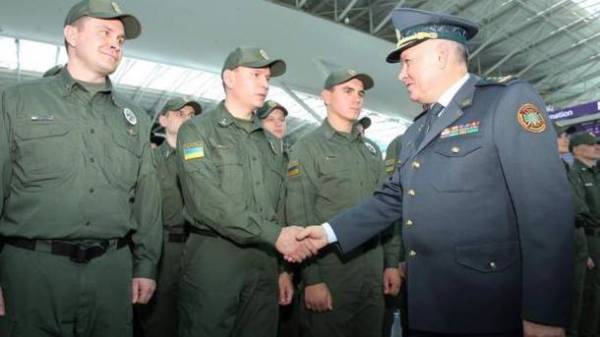 Former head of the State border service of Ukraine Viktor Nazarenko said that his resignation is connected with health problems. She wrote about this on his page in Facebook.
According to him, the withdrawal from office is associated with health problems.
"In every man's life there comes a time when he, by force of circumstances, forced to make key decisions. Another such moment came in my life. Under the pressure of circumstances, primarily related to the state of my health, I am forced to leave military service. But, while my heart beats, it would belong to Ukraine and the State border service," – said Nazarenko.
Read also: Poroshenko gave new position retired Nazarenko
He thanked all who have worked
"Central to the post of head of the Department for me was to perform the tasks and save the lives of personnel. I am proud that I had to be with you during this difficult times for the country. To serve in such a team is a great honor for me, as an officer and leader," wrote Nazarenko.
Recall President of Ukraine Petro Poroshenko has appointed Lieutenant General Peter Chikala the head of the State border service.
Comments
comments