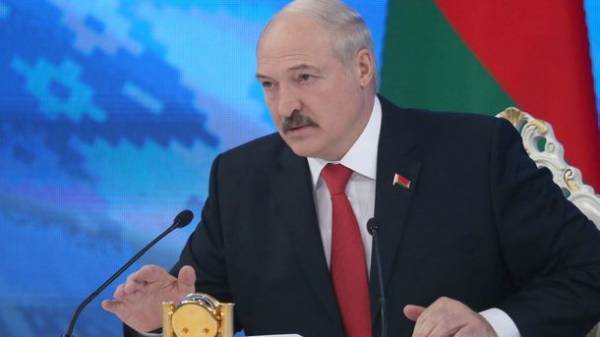 Belarusian economist Vladimir Kovalkin explained that the Belarusian authorities are afraid of mass protests in the spring, and therefore frozen for a year the tax. This opinion he expressed in comments to "jellyfish".
According to him, the tax – it was a big mistake of the Belarusian authorities.
"Independent economists and experts have conducted his analysis and called the document violates several articles of the Constitution, which, for example, said that man has the right to work, but there is no word that he is obliged to work. As for the economic part of this decree: trying to tax unemployed people is at least strange, if only because they have no income from which they could pay this tax", – said Kovalkin.
He believes that this unusual move Lukashenka has been hit the least protected groups of citizens who have no support from the state, and forced to pay the fee-fine.
"The government has created a huge headache. Instead search for people who evade taxes, she alienated almost all citizens of our state," – said the economist.
"It's been a few "marches of natureade", and the authorities saw that they come in spring with lots of angry citizens of their own country. For Belarus, the spring is the traditional time growth of protest moods. The authorities very much fear that these activities will grow massively at the expense of apolitical citizens. This can cause strong resonance, and then we get a couple of thousand people on the street, and tens of thousands. In order to reduce the intensity, it was decided to go back down. The President had no other choice but to freeze the action of the decree", – explained the decision of the President Kovalkin.
We will remind, Alexander Lukashenko has been frozen for a year the tax in Belarus. The decision to charge the unemployed forced collection in the $ 200 previously caused in the country a wave of protests.
Comments
comments