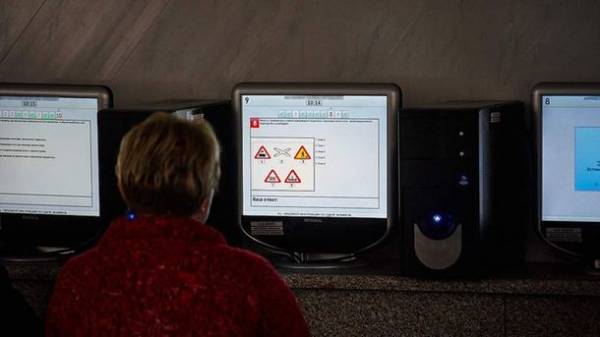 The main service center of the Ministry of internal Affairs of Ukraine has developed new tickets to pass for a driver's license. Now you do not need to learn the issues driving trucks, if you want to drive a car, reports Autonews.
Just today prepared 2,5 thousand such questions, and on March 2 for the first time in Ukraine, they will be submitted for public discussion.
Questions will be formed in accordance with the categories of driving licences. The person who passes the exam to obtain a driving license category "b" receives issues solely in this area.
In addition, a list of 20 questions is generated randomly.
In this case, if the person answered incorrectly on one question of the "fundamental vital issues," in the future the system will select questions from these topics.
"This means that people who attend schools – schools that will not be able to memorize certain questions and to have knowledge of the rules of the road, and only the correct answers to certain questions. Before it was a problem, and as a result, we had a very negative impact on roads", – said the head of the Main service centre of the Ministry of internal Affairs of Ukraine Vladislav Cricle.
Comments
comments