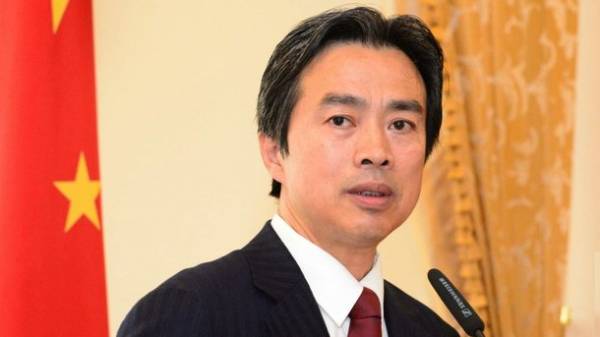 The Chinese government supports the solution of the "Ukrainian crisis" through peaceful means, said Chinese Ambassador to Ukraine Du Wei.
"The Ukrainian crisis has been ongoing for several years, and suffering are two sides of the conflict. I want to say that in spite of everything, Ukraine and Russia are for China are friendly countries and strategic partners. We are very hurt inside. The crisis in Ukraine, the Chinese government adheres to the position of justice and fairness, and we advocate the peaceful solution of the issue", – he said on Friday in Kiev at a press conference on the occasion of the establishment of the 25th anniversary of diplomatic relations between Ukraine and China.
The Ambassador noted that the Chinese government supports the international efforts of the parties to resolve the "Ukrainian crisis". "We are also ready our own way continue our efforts to resolve the issue," – said the diplomat.
Earlier the President of Ukraine Petro Poroshenko in an interview to Sky News noted that on Donbass real war, not a frozen conflict. He said that since the beginning of the year Ukraine has lost 69 troops and more than 420 were wounded.
"Is this a frozen conflict? This is a real hot war. This is a real aggression," – said the President.
He noted that in the occupied Ukrainian territory there are more than 700 Russian tanks, 1250 artillery systems, more than 300 rocket systems of volley fire.
Comments
comments