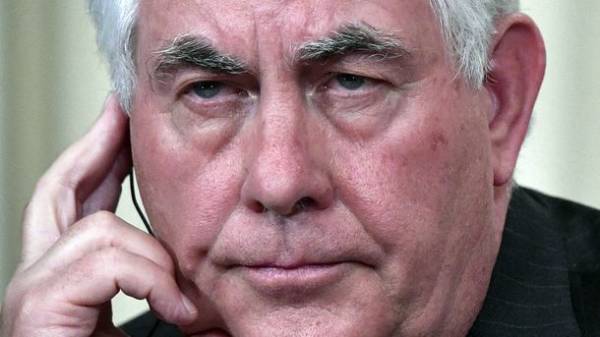 One of the main topics during the visit of U.S. Secretary of state Rex Tillerson in Ukraine will be the negotiations on the Donbass. This was told to the "observer", the diplomat, the head of the Board TH "Evropeiskii movement of Ukraine" Vadym Triukhan.
In his opinion, this visit will show that the agreements trump and Poroshenko began to run.
"If the information about the visit is confirmed, it will be proof that the agreements reached during the visit of President Poroshenko to Washington, has already begun to be implemented. Obviously Tillerson is flying not walking. He flies to conduct substantive negotiations regarding several issues," Triukhan said.
He noted that the us diplomat is likely to discuss the format of negotiations on the Donbass, strengthening the U.S. role in it, perhaps up to alternative – Washington-Kiev and Washington-Moscow.
"In addition, there will be a hard conversation concerning the fight against corruption, intensification of reforms and political situation in the country", – summed up the diplomat.
As today, the media reported that Rex Tillerson will visit Kyiv on 9 July, and his visit will be short and will only last for 2-2,5 hours.
Comments
comments