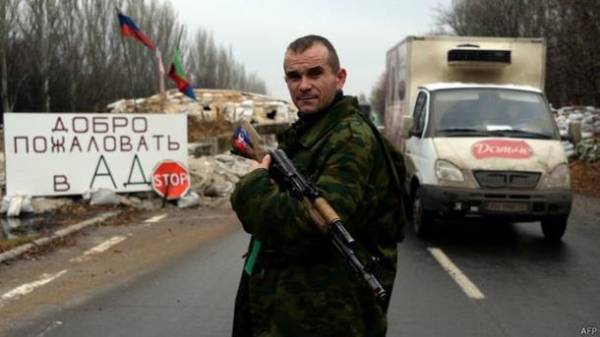 Resident Bag region defected to the militants so-called "Donetsk national Republic".
As the press service of the regional Prosecutor's office, the man took special training at the created by Russian secret services training centers of the militants. Separatists joined the ranks of one of the battalions psevdorespubliki and is actively involved in the armed resistance forces military operations in the Donbass.
The man is reported about suspicion in Commission of a premeditated particularly serious crime on the grounds of a criminal offense under part 1 article 258-3 (creation of terrorist group or terrorist organization) by UK of Ukraine.
Because the gunman is hiding from pre-trial investigation body, the suspects handed over to adult member of his family. Now preparing a petition to the court for permission to investigate the correspondence in relation to men.
Resident Bag region faces up to 15 years in prison.
We will remind, earlier in the river detained militants so-called "DNR". 50-the summer inhabitant of the regional center, known as "johnny" in 2014 went to Gorlovka, where he took an active part in the hostilities against the Armed forces of Ukraine in the subdivision terrorists "Avalanche".
Comments
comments