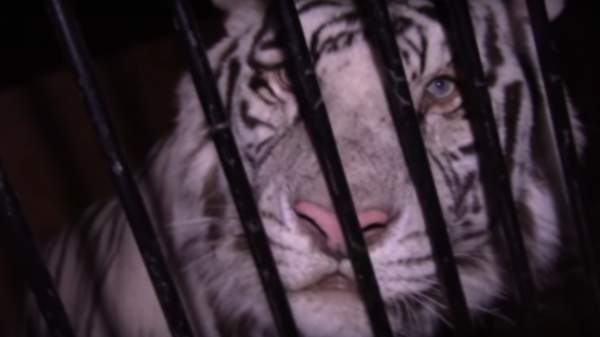 In the section of the highway Moscow-Chelyabinsk in the Orenburg region the driver of the truck lost control and slid into a ditch. In the wagon were five white tigers of a rare breed who were transported from Volgograd to Ufa circus, – TJ.
Police learned about the incident after a call from an unknown male. He said that he was concerned for the truck, rented. Car GLONASS system for several hours there was no movement, said the caller.
By the time the police near the village of North, the truck driver fled in an unknown direction. In addition, the accident scene was gone the escort vehicle, which was carrying food for tigers.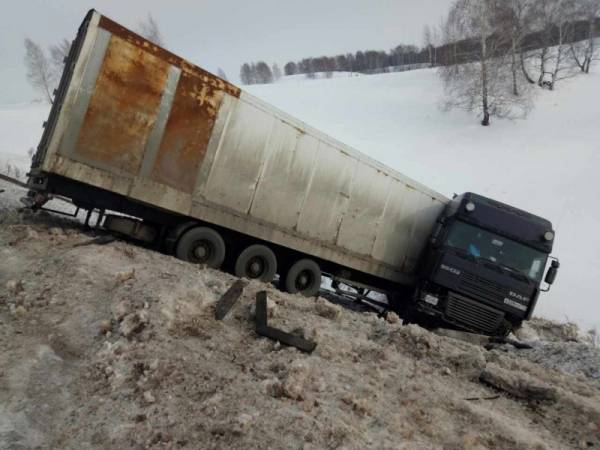 Got in an accident the truck. Photo of Ministry of internal Affairs of Russia in the Orenburg region
About the tigers locked in cages, the police learned coming from body sounds. However, to open the compartment decided only after arrived at the scene the trainer. He began to calm circus animals, call them by name, but due to an excess of emotion often turned to sharp expression.
Caution profanity!
"The animals were scared, but pull them out of the truck has failed", — explained in UMVD of Russia across the Orenburg region. The police started search of the driver, whose identity is already installed.
Road services have cleared the snow around the truck to the entrance of special equipment. According to the MOE, from Ufa moved another truck to overload the animals.
The case gained resonance after the Russian media. The head of the Ministry of natural resources and ecology Sergey Donskoy said that instructed Rosprirodnadzor to assess the situation and the condition of the animals are probably injured. According to him, the tigers need to send to overexposure and veterinary inspection.
"I believe that to the carrier especially a runaway driver must be questions. The driver's side is cruelty to rare species of animals, especially endangered animals," said Sergey Donskoy, Minister of natural resources and environment.
Towards evening the truck pulled the tractor on the road, and the tigers were moved to another truck. According to the head of the circus shows, animals fed and cleaned their cells.
Comments
comments