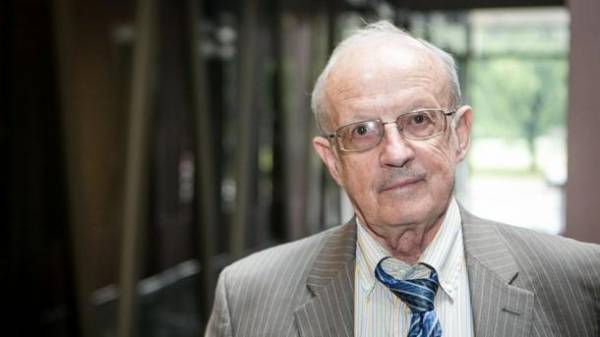 Russian President Vladimir Putin will not dare to large-scale war against Ukraine, but it may be the aggravation of the situation in the Donbas. This opinion was expressed in comments to the edition "GORDON" the Russian political scientist and publicist Andrei Piontkovsky.
According to him, Putin will raise rates to determine the level of the West's reaction to different actions against Ukraine.
"This will be accompanied by military operations, but to March on Kiev Moscow will not be solved, because there are huge military losses. But they will organize a game of "where are the boundaries". It's no wonder the same Zakharchenko and Carpentry repeat that they are not the leaders of the "L/DNI", and the whole of Donetsk and Lugansk regions. They will play in the restoration of "sovereignty," – said Piontkovsky.
He added that should still expect a higher level of escalation in the Donbas.
Earlier, the former Deputy of the state Duma Denis Voronenkov, said that Vladimir Putin has annexed Crimea and unleashed the armed conflict in the Donbass, in order to divert the attention of its citizens from bad life in Russia.
In turn, the foreign Minister of Germany, Sigmar Gabriel, noted that the conflict in the East of Ukraine applies to all of Europe. According to the head of the German foreign office, sometimes the Germans the impression that this is happening on the periphery of Europe.
Comments
comments