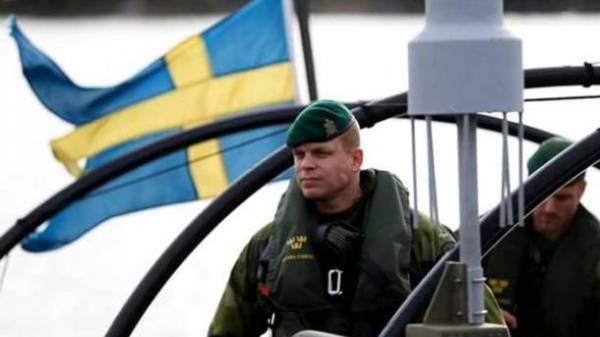 Russian military activity has forced the Swedish authorities to return military service, from which previously refused due to their neutrality. This was reported by press Secretary of the Ministry of defense Marinette, Radebe, reports BBC Russian service.
"Russian military activity is one of the reasons," she said.
Thus, for military service will begin to call not only boys but also girls. The first call will be held from 1 January 2018, when they will be called four thousand people born in 1999. Youth pass psychological and physical tests for suitability for the service.
It is noted that the service will last 9-12 months (as in Ukraine). The Ministry of defence of Sweden hope that conscription will make recruits military professionals.
In Sweden had mandatory military conscription until 2010. Called on only men.
In September last year it was reported that the Supreme commander of the armed forces of Sweden gave the order for the permanent placement of 150 soldiers on the island of Gotland. According to him, he took this decision in view of the worsening security situation in the world.
It was also reported that Sweden intends to "reopen" missile launchers during the cold war, which were stored in the Museum. Thus, Sweden once again faced with the aggression of Russia, intends to strengthen the defense on their frontline with the Baltic sea.
Comments
comments