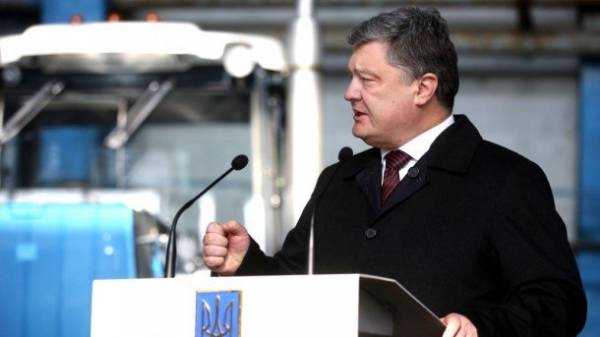 The President of Ukraine Petro Poroshenko noted the change in the situation at the enterprises of the military-industrial complex. She stated this during his working trip to Kharkiv region, reports 112.ua.
The President noted that the people in the factories of Oboronprom began to receive a salary.
"I set 2.5 years ago, reference to the enterprise "Oboronprom" will work in the defense of the country in three shifts. Come now on the Malyshev plant (Kharkiv plant. Malysheva – ed.) to see how the situation has changed. People for the first time in many years, get paid, have a clear production program, approved the budget of defense and security," – said Poroshenko.
He also noted that the approved state defense orders for 2017 will provide jobs and other defense companies.
"There is work for Malysheva, and for Lviv and Mykolaiv, Kyiv, and Zhytomyr armored plants. Good news – there are orders and for the Kharkiv tractor (plant – ed.)", – said Poroshenko.
Earlier in "Ukroboronprom" declared that the Ukrainian army is not getting modern technology and the state only partially covers the needs of the military in the absence of funds for new development.
Comments
comments