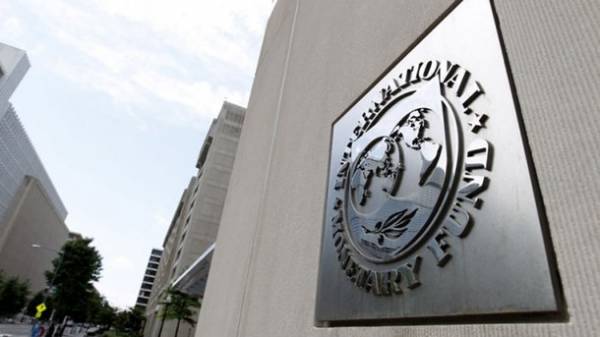 The national Bank of Ukraine (NBU) has received the final version of the Memorandum of Ukraine with the International monetary Fund on March 1, and the head of the NBU Valeria Gontareva is ready to sign it, but the fact of signing, contrary to statements by some media, was not yet. On this day, March 2, said Gontareva at a press briefing on monetary policy of the NBU.
"I'm ready to sign today with the national Bank we are ready to sign (the Memorandum with the IMF – Ed.). From the Ministry of Finance, Prime Minister, you ask (them – Ed.)", – said the head of the national Bank.
Gontareva expressed hope that the signing of the document will occur in the near future.
According to her, after the signing you will need two to three weeks at a meeting of the Board of Directors of the IMF.
In addition, after the 4th tranche of the IMF, the national Bank intends to continue the liberalization of currency regulation in Ukraine. In particular, the NBU plans to reduce the norm of the mandatory sale and to increase the ceiling of the purchase of currency, said Gontareva.
The head of the national Bank stressed that the easing of these requirements is not destabilizie no interbank or cash currency markets.
As reported, Gontareva did not rule out the possibility that she will leave the post of the NBU Governor after the signing of this Memorandum.
As you know, the signing of the Memorandum of economic and financial policy programme of the eff the EFF will enable the Fund to consider the allocation of the 4th tranche of 1 billion US dollars.
As stated by 1 March, a member of the NBU Council Vasyl Furman, the next tranche of the International monetary Fund will be provided to Ukraine in March, but the economy needs to attract funds of domestic investors.
Earlier Gontareva predicted the receipt of the next tranche from the International monetary Fund in late February or early March.
The website "Today" to figure out what the IMF can demand from Ukraine, and how this will change the lives of ordinary citizens. Retirement age, by the way, there will be no raise.
Ukraine and the IMF in March 2015 signed a Memorandum of economic and financial policies which the country should undertake in the framework of the extended Fund (EFF). The entire program provided Ukraine with about $ 17 billion of which have already been allocated 7,7 billion dollars.
So, in September 2016 after a delay of a year, the IMF approved the granting Ukraine the third tranche in the amount of one billion dollars.
Comments
comments