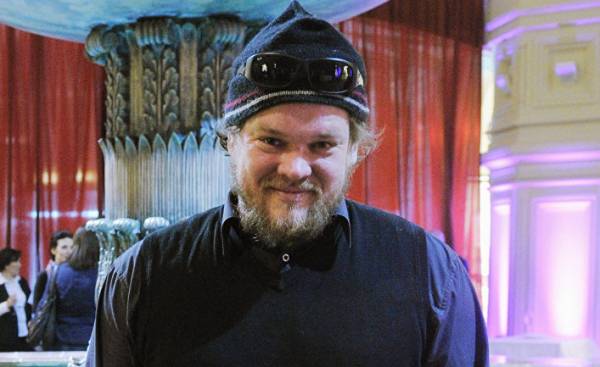 Ville Haapasalo (Ville Haapasalo) celebrated its 45th anniversary in the Georgian restaurant Purpur in Helsinki. The actor and broadcaster is one of the restaurant owners. To mark the event, the Villa was interrupted by Orthodox lent, which began on Monday, February 27.
"I talked about this with his spiritual father, a priest in Moscow. He is my spiritual mentor. I'll have to break the fast on Saturday, because friends from Georgia will arrange a celebration for me," said Haapasalo.
Orthodox lent lasts six weeks. While fasting can not drink alcohol and eat food of animal origin. Villa fasting for more than ten years.
"The hardest thing to abstain from wine. But every year, fasting becomes easier. In Russia during the post restaurants offer a special menu, in Finland there is a widespread culture of vegetarianism. However, plant foods in Finland is often produced in cream".

Getting involved in Amur tiger conservation
The last three years Haapasalo works in Finland, but have planned new projects in Russia. The leadership of the state formally offered the Villa to participate in the campaign to save the Amur tiger. The artist becomes the guardian of an Amur tiger cub and will do everything to concern for the protection of animals in Russia has changed. In addition the Villa will maintain its own talk show that will invite the country's most respected athletes. The TV show will be aired in 2019.
"In Russia the athletes of the highest class have always lived a life far removed from the people. The country's leadership has set me the task to bring these stars to the people".
According to Villa, the economic situation in Russia improved a bit. He thinks this may be partly connected with the elections in the United States.
"In Russia, the film responds immediately to the economic situation, he immediately collapses as soon as there are difficulties in the economy. Two months after the election of the American President from the two films that lay on the shelves, left in hire".
Comments
comments