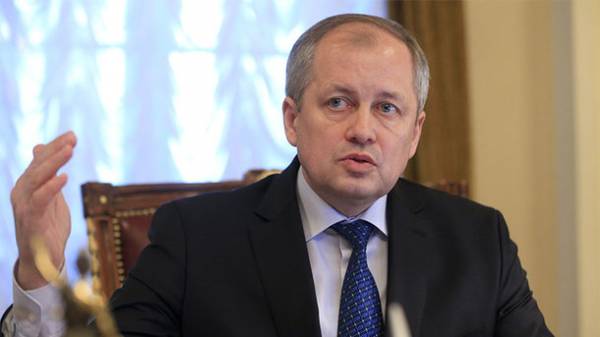 Anti-corruption court in the case of its establishment in Ukraine will become an unnecessary link in the judicial system, you simply need to complete the state courts, said the head of the Supreme court of Ukraine Yaroslav Romaniuk.
"The judicial system must be transparent and clear… In our view, this extra link (anti-corruption court. – Ed.)",- said the head of the Supreme court during the briefing on Monday in Kiev.
He stressed that to solve the structure of the judicial system – the case of the state, "it is important that the output was fair judgment and within a reasonable period of time".
Romaniuk recalled that today the courts of first instance 35% are not completed, and the number of petitions and cases increased.
"I think that is the wrong way to handle specific categories of cases to create special courts. So you can go far. Then let us create special courts for specific cases. This is wrong… Need this just yet. The judicial system is quite extensive, it is able to ensure consideration of all categories of cases. Another thing – it is necessary to equip the system",- summed Romaniuk.
Earlier, the head of the National anticorruption Bureau of Ukraine (NABU) Artem Sytnik said that the anti-corruption court in Ukraine, you can create up to the end of this year.
According to the head of NABOO, 50 judges of first instance to work in the anti-corruption court can be selected before the end of the year, "the only thing I need is the law."
In turn, the Chairman anti-corruption Committee of the Verkhovna Rada of Ukraine Yegor Sobolev (faction "Samopomich") recalled that the bill on anti-corruption courts registered in the Verkhovna Rada in the near future will be considered at the meeting of the Committee.
Comments
comments