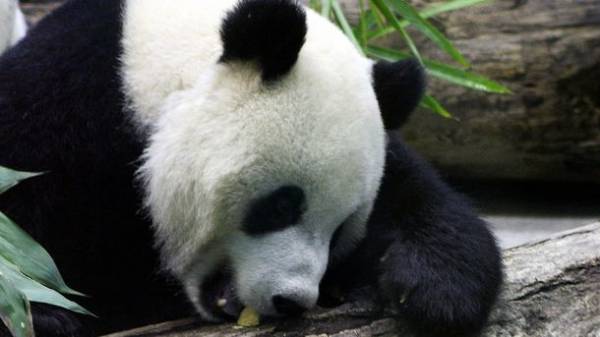 In southwest China's Sichuan province giant Panda attacked a goat and ate cloven-hoofed. Photos of the remains of the victim spread on the Chinese sites, shattering many users have the misconception of the perfect harmlessness of bamboo bears, writes Global Times.
Residents of the province remarked how the meter Panda came down from the mountains near the village of Muping. For D20 minutes, she wandered near the goat, and then attacked.
The goat belonged to one of the locals.
Tired of bamboos? Rare wild #panda eats goat in Sichuan https://t.co/DBWrWd1Qtk pic.twitter.com/a5M42VsM37
— China Plus News (@ChinaPlusNews) 25 Feb 2017
In addition, known cases of violent attacks of giant pandas on humans. In December last year, the female bamboo bear attacked the employee of the centre for protection and research of giant pandas in Sichuan province. The animal, which was trained on the training base of the center before heading to live in the wild, attacked a man, biting him, hurt his leg and broke both arms. The victim had surgery and left the hospital to recover from his injuries.
China has more than 1800 wild pandas, according to the Bureau of forestry of China from February 2015. Although the majority of giant pandas are vegetarians, their ancestors ate meat and this instinct has survived in modern animals, said the Deputy Director of the forestry Department of Sichuan province GU, Chaisson.
Comments
comments