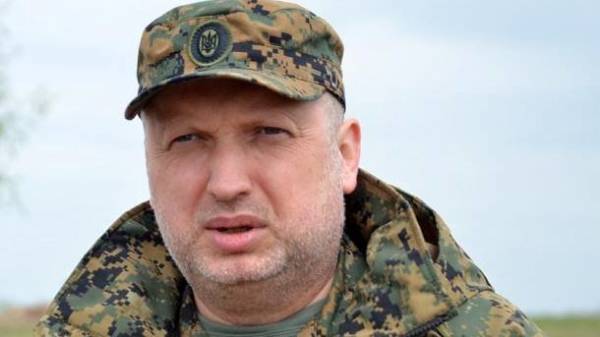 After the invasion of Russian troops in the Donbass martial law was declared in order to hold presidential elections and Ukraine received the legitimate and internationally recognized President. In an interview with censor.net told the NSDC Secretary Oleksandr Turchynov, who at the beginning of the war performed the duties of head of state and took decisions accordingly.
According to him, he had the opportunity to stay at the helm of the country and continue to perform the duties of the President if he imposed martial law.
"When war broke out in the Donbass, I announced the anti-terrorist operation and not a military position, because it has already begun the presidential election campaign. I'll be honest. There have been proposals in connection with the Russian aggression in the Donbass martial law and continue to lead the country indefinitely. Indeed, while the martial law, no elections are held," – said Turchinov.
However, he noted that the country needed a recognized world power through legitimate elections.
"But Ukraine needs a legitimate government, recognized throughout the world. It was necessary to dislodge Russia arguments about the "legitimate" President Yanukovych. Therefore, it was necessary urgently to hold fair, transparent and democratic presidential elections. Election results will be recognized by the whole world", – said Secretary of the NSDC.
We will note that recently in Ukraine the topic being discussed martial law and its appropriateness in current conditions.
Thus, the Chairman of the Verkhovna Rada Andrei Parubiy said that the military situation in Ukraine may be introduced in the event of a massive offensive of the Russian troops, and it will be applied throughout the country.
In turn, the Minister of foreign Affairs Pavlo Klimkin said that the Ukrainian leadership has consistently discussed the issue of introduction of martial law in the country and in case of deterioration of a situation on Donbass it will be introduced very quickly.
Comments
comments