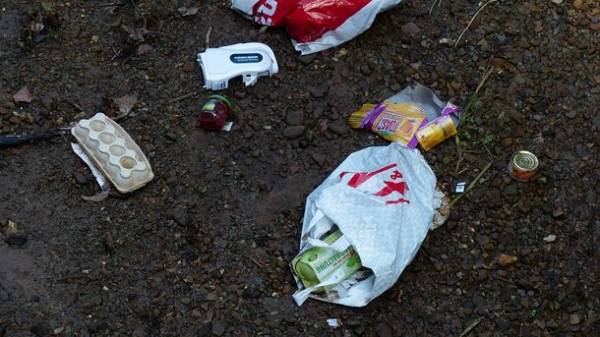 The Verkhovna Rada of Ukraine registered the bill No. 6730, which proposes to introduce high fines for throwing rubbish not in the bins. This was announced by first Vice-speaker of the Parliament Irina Gerashchenko.
The bill, according to her prescribed "draconian" penalties from UAH 16 thousand to 80 thousand UAH for throwing any waste outside the bins, containers or other containers for collection, disposal or recycling.
"For this violation is proposed to introduce a fine on citizens from twenty to fifty non-taxable minimum incomes of citizens, and the repeated Commission of such offences – from fifty to hundred free minima of incomes of citizens", – wrote Gerashchenko on his page in Facebook.
Next, according to Gerashchenko, should be adopted the bill, which introduces the responsibility of local authorities for the lack of landfills in the recreation and General use, untimely garbage removal.
See also: How to sort the trash at home and what to replace excess plastic at home
"Now, as a result of decentralization, local governments first received serious additional money. We will demand to have their part as well as part the environmental fee was for the protection of the environment and waste management, for the maintenance of the landfills that the special tanks were everywhere, and the campers were able to use them. But the penalty for thrown by an urn a piece of paper or bottle should be just draconian to remember for a lifetime," – said Gerashchenko.
As reported, near Kiev unknown dumped 40 tons of garbage in Lviv. Length of the trash pile was about 15 m, height – about 1.7 m
.
Comments
comments