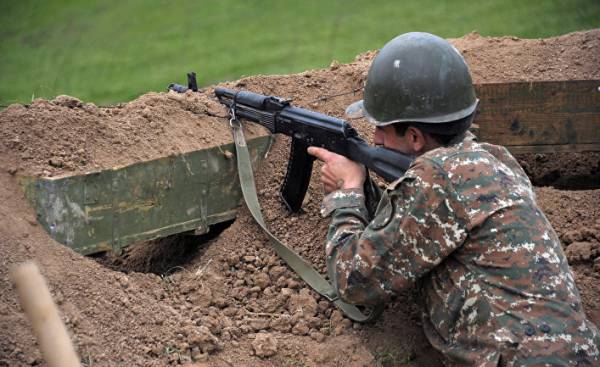 Russian military expert Pavel Felgenhauer in an interview with Haqqin.az called the sharp aggravation on the frontline in Karabakh is quite logical. According to him, in recent days and weeks, there was information about what the situation is heating up.
"I've been watching what's happening and, alas, I can say that war is almost inevitable", — said the expert.
Who provokes hand, why on the line of contact becomes hot? According to Felgenhauer, external forces are now busy with other things. And even the recent landmark meeting in Baku the heads of the General staffs of Russia and the USA had nothing to do with the Karabakh problem.
"The world is diligently trying to forget about Karabakh, — said the expert. And until the start of the war, this problem does not remember".
According to the military analyst, the parties can agree to lower the voltage level. But this is temporary. "Besides, there is no one to monitor the ceasefire on the contact line. The parties, meanwhile, don't compromise, despite the fact that they have different reasons, there are reasons for the outbreak of hostilities", — said the analyst.
According to Felgenhauer, sad situation. "Now it makes no sense to ask the question: "will the war Begin?" The question should be: "When does it begin?" — said Felgenhauer.
Comments
comments