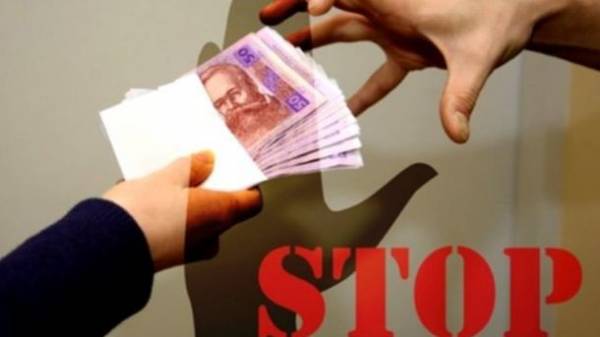 Public Council under the Ministry of internal Affairs of Ukraine at a meeting on Friday approved a draft anti-corruption program of the Ministry of interior for 2017.
"Anti-corruption program in 2017 is a logical continuation of last year's program, however more improved due to the developed accounting methodology of corruption risks", – quotes the Chairman of the public Council at the interior Ministry, Vladimir Martynenko, the Department of communication of the Ministry of internal Affairs of Ukraine.
Reportedly, the program provides a number of new areas, including improvement of administrative services and interaction with the public. "The last direction provides for holding of meetings of the anti-corruption Commission, the Ministry of interior with the participation of representatives of public, carrying out communicative activities and the publication of their results on the website", – stated in the message.
In addition, the program clearly spelled out the procedure of corruption risk assessment and measures for their elimination.
In addition, at the meeting of the public Council attendees considered the state run eliminate imbalances pension for the pensioners of internal Affairs bodies, and also discussed the draft law "On disciplinary Statute of the National police of Ukraine" and the draft order of the Ministry of internal Affairs "On establishment of normative cost of one ExpertEase in 2017".
"The parties came to the conclusion that the bill on disciplinary Charter of NHRIs is necessary to introduce the possibility of public control over the imposition and enforcement of disciplinary sanctions", – stated in the message.
Comments
comments