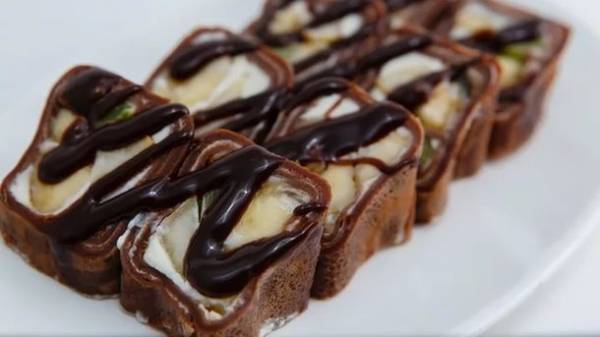 Oil Saturday week, called "zolovkina gatherings" – the most terrible day for young ladies. On this day sister-in-law was invited to the feast sisters-in-law (sisters husband), my friends and relatives and friends of the husband. This day made a real bride for the young wife – she had to show himself the perfect mistress, a caring daughter and a wonderful wife. On the table were exhibited the most delicious. If today you will meet guests, offer some simple recipes that will help and surprise and decorate the table.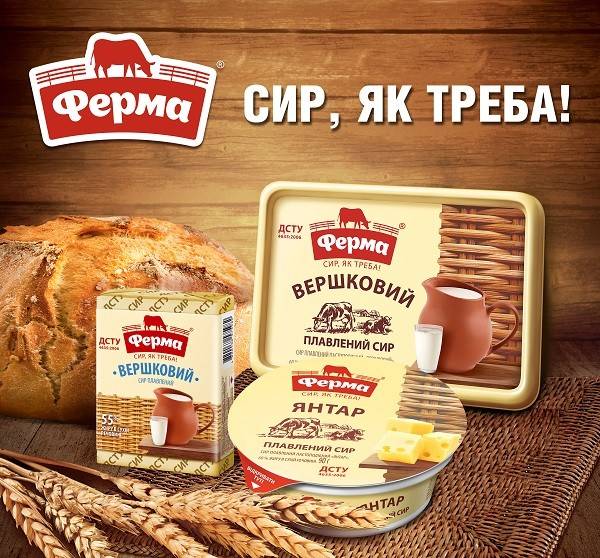 PANCAKES RADUGA
Ingredients:
Flour – 2 tbsp.
Milk – 100 ml
Fat-free yogurt – 200 ml
Eggs – 2 PCs.
Sugar – 2 tbsp
Melted butter a little TM Farm – 0,25 article.
Baking powder – 2 tsp
Baking soda – 1 tsp.
Salt – 0.5 tsp.
Food coloring
Preparation:
Mix flour, sugar, baking powder, soda and salt in a large bowl. A little separately, whisk the eggs, yogurt, milk and melted butter Ferma TM. Gradually combine the liquid and dry ingredients. Mix well. The resulting dough, divide into 7 parts, each of which is painted with food coloring of different colors. A shallow pan greased with oil, put on medium heat. Bake the pancakes for 2 minutes on each side. Then we put a pile, served with fruit syrup or jam.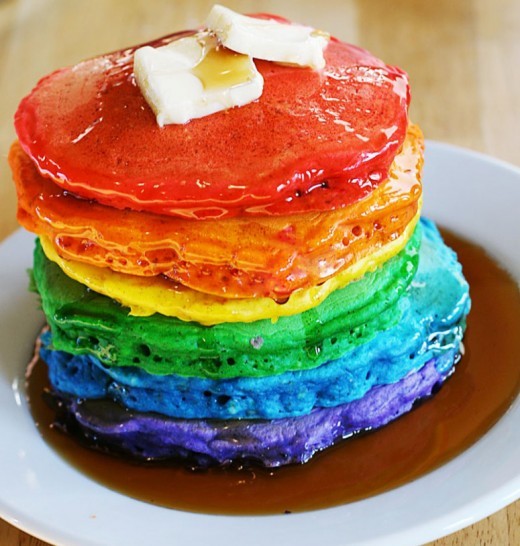 Cheese soup with shrimps
Ingredients:
Potatoes — 3-4 PCs
Pojavlenii cheese TM Farm "Cream" — 3 PCs
Onion – 1 piece
Carrots – 1 piece
Vegetable oil – 1 tbsp
Shrimp frozen – 500 g
Salt, spices, herbs – to taste
Preparation:
Clean all vegetables. Cut potatoes into small cubes, chop the onion and grate the carrots. Boil water in a pot (about two quarts), posole, if desired add Bay leaf. Put in a pan the potatoes and cook on medium heat. Onions and carrots fry in a pan with vegetable oil. Frozen shrimp dip in boiling water for a few minutes, then drain, dry and clean. Large shrimp could be cut into 2-3 pieces each. Cut small cubes of processed cheese. Place in a small saucepan and put on fire. Once the cheese is completely melted, put it in the pan. Then in a pan add the prawns and after a minute remove the soup from heat. Sprinkled with fresh chopped herbs then serve.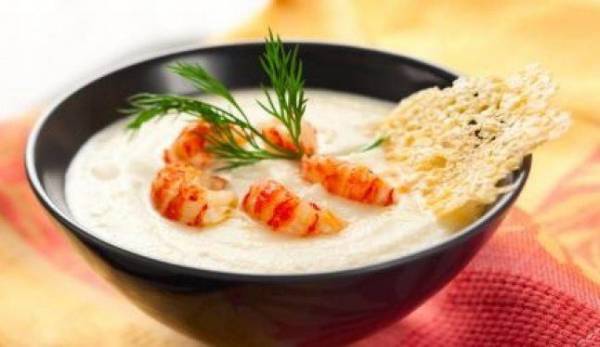 CHOCOLATE PANCAKE ROLLS
The milk from the Farm's 2.5% – 2 tbsp.
Chicken egg – 2 PCs.
Baking soda – 0.5 tsp.
Cocoa – 3 tbsp
Wheat flour – 3 tbsp.
Vegetable oil – 0,5 tbsp.
Butter TM Farm – 50 g
Cottage cheese – 400 g
Sour cream TM Farm – 4 tbsp
Sugar – 0.5 St
Vanilla sugar – 1пакетик
Preparation:
A little warm milk to make it warm. Add eggs, 1/3 Cup vegetable oil, soda. All thoroughly beat with a mixer, add the cocoa and continue beating and enter a thin stream of flour (to the eye so that the dough is turned out as sour cream). Bake pancakes, each ready lubricating butter.
Make filling: cheese, sour cream, plain and vanilla sugar (no vanilla sugar, you can use vanillin on a knife tip) mix until smooth to avoid lumps. Grease each pancake with filling and a collapsible tube. Put in the fridge for 1 hour, then cut into rolls and serve.
See also "How to appease the mother-in-law: a few tasty recipes with cheese" to: http://www.segodnya.ua/life/lsociety/kak-zadobrit-teshchu-neskolko-vkusnyh-receptov-k-maslenice-s-tverdym-syrom-872628.html
Comments
comments