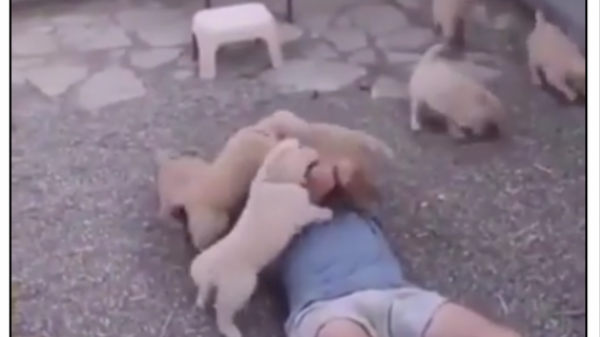 Little puppies love everything. And if they are more than ten, then the degree of cuteness is through the roof.
In Facebook appeared a funny video with a bunch of puppies of breed Labrador.
They were in a special enclosure, and when they were released, they quickly attacked the man lying on the ground. The puppies jumped on him and carefully licked.
Then, when the man sat up, once all the puppies tried to climb to his lap to be petted.
The video was very cute and funny. Within a few days he gathered more than 30 thousand views.
Comments
comments