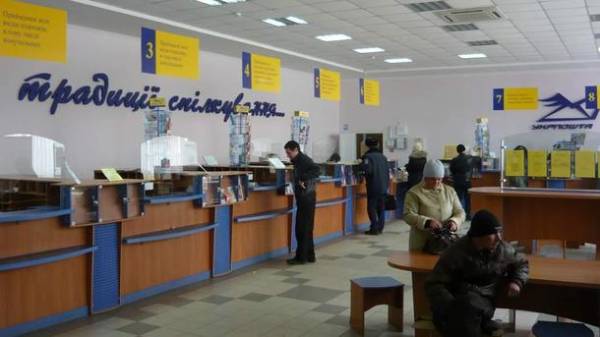 Ukrainian state enterprise mail service "Ukrpochta" plans to increase tariffs for its services on average 50% by the decision of the national Commission for regulation of communications and Informatization (NCCIR).
As noted in the message of the regulator, placed on the departmental website, the decision was made in the framework of the law "On postal communication" 10 February and is now undergoing registration with the Ministry of justice, – UNIAN reports.
"The project of changes in marginal tariffs for universal postal services involves the growth of tariffs for the forwarding of written correspondence within Ukraine. In particular, the tariffs for sending postcards, letters, parcels, recommended letters will increase by 59.6%, shipment of parcels by 22%. The increase will amount to an average of 49.4%", – stated in the message of the NCSRCI.
As noted, the decision will come into force after its official publication.
"Ukrposhta" enters into the management of the Ministry of infrastructure of Ukraine and is the national operator of postal communication in the country. The company provides over 50 kinds of services over 12 thousand outlets throughout Ukraine. The company employs about 76 thousand employees. "Ukrposhta" annually carries out the processing and delivery to consumers of more than 240 million postal items, 16 million parcels and shipments with declared value, 15 million transfers, and delivers more than 83 million in pensions. In 2015, the "Ukrposhta" has received 53 million UAH of profit is the best result for the last 15 years. In 2014, the company received 4 million UAH of losses. Net income of the company in 2016 amounted to UAH 4.4 billion. By 2021, "Ukrpochta" plans to increase net income to UAH 13 bn.
Comments
comments