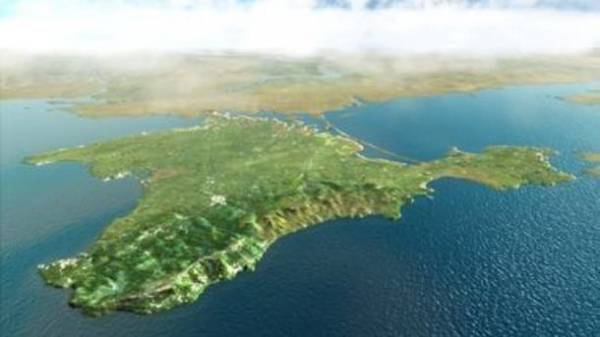 Lithuania condemns the annexation of Crimea by the Russian Federation and advocated the continuation of international sanctions against Moscow. This is stated in the statement of the MFA of Lithuania on the occasion of the third anniversary of the annexation of the Peninsula.
It is noted that Lithuania does not intend to recognize the annexation of Crimea and will insist on the continuation of sanctions against Russia.
"Lithuania has been steadily in favour of sovereignty, independence and territorial integrity of Ukraine. Supporting Ukraine, we will continue a consistent policy of non-recognition of the illegal occupation and annexation of the Crimea three years ago. We will work to continue the European and international sanctions against the Russian Federation due to unauthorized occupation of the Peninsula before the full retreat of Russia from the illegally occupied territories of Ukraine", – said Lithuanian diplomats.
They also noted human rights violations on the Crimean Peninsula against after the beginning of the occupation, and condemn the detention of journalists, human rights activists and Crimean Tatars.
"We condemn the infringement by the Russian Federation as an occupying force, fundamental human rights, violation of freedom of media, peaceful Assembly, belief and religion, and the persecution of the Crimean Tatars. Express our concern about the illegal detention of Ukrainian citizens, detention of journalists for Ukraine's territorial integrity, and the investigative action against them, as well as the prohibition of international organizations for the protection of human rights to monitor the human rights situation in Crimea. Cause anxiety frequent cases of illegal detention, kidnapping, intimidation and torture the defenders of the Crimean Tatars and activists in the field of human rights, the ban on the activities of the Mejlis of the Crimean Tatars, the closure of Ukrainian schools and houses of worship, the continuing repression against the Crimean Tatar national minorities, the prohibition of the leaders of the Crimean Tatars to visit the Crimea and other violations of human rights," the statement reads.
Crimea was illegally annexed by Russia in March 2014 after the "referendum" is not recognized neither Ukraine nor the world community. Including the "Crimean referendum" does not recognize and the United Nations.
The Verkhovna Rada of Ukraine officially declared on 20 February 2014, the beginning of the temporary occupation of Crimea and Sevastopol by Russia. October 7, 2015 President of Ukraine Petro Poroshenko signed the law. International organizations have recognized the occupation and annexation of Crimea as illegal and have condemned Russia's actions. Western countries have imposed a series of economic sanctions.
After establishing control over Crimea by the Russian occupation authorities on the Peninsula has worsened the situation with human rights, have concluded that not only the Ukrainian ombudsmen, but also international organizations, including PACE.
In turn the international criminal court (the Hague Tribunal) has ruled that Russia's actions during the occupation of Crimea is regarded as a military conflict against Ukraine. In the Hague say that the international conflict can be investigated according to the norms of the Rome Statute.
Comments
comments