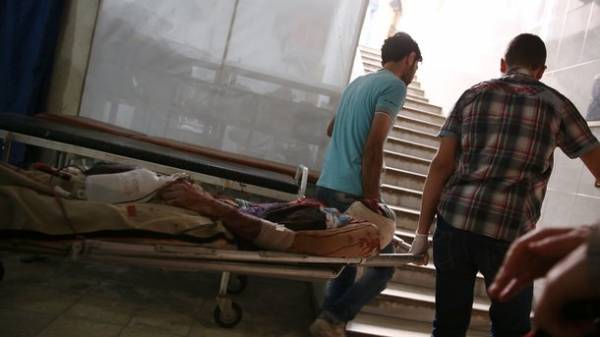 Terrorists "Islamic state" has committed a terrorist act in the Western suburbs of al-Bab in Aleppo. Killed more than 40 people, reports Reuters. A few dozen wounded.
The police are investigating. Voiced version of blast loaded with TNT car or attack of a suicide bomber.
Earlier the Turkish General staff announced the completion of Stripping at the El Baba in conjunction with representatives of the so-called "armed opposition".
From August 2016, Turkey is pursuing in the Syrian border areas of operation "shield of the Euphrates". The aim of the operation is the liberation of the region from the militants of the DAIS.
Earlier it was reported that in Damascus, a massive explosion near the sports complex. The police reported that the explosion was carried out by a suicide bomber.
Comments
comments