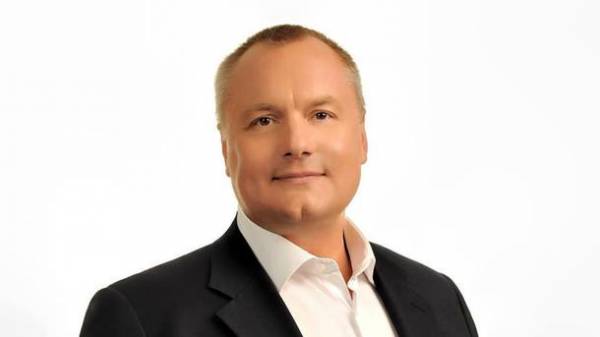 People's Deputy of Ukraine (faction, excluded from the faction of the Radical party) Andrey Artemenko intends to cooperate with the investigation and will arrive the following questioning on Monday. He said this to journalists after interrogation in office of public Prosecutor of Crimea.
"I gave testimony as a witness. I explained where, how and under what circumstances the meeting was held at the hotel Manhattan in new York about what was discussed, and what initiatives we discussed. I was invited to another meeting, I emphasize, as a witness, on Monday at 15.00. I agree to cooperate with the investigation", – said the MP reporters on Friday after being questioned at the Prosecutor's office of Crimea.
Artemenko also announced a press conference on Monday, where he presents his vision of settling the matter of Crimea, as well as the "road map" of development of Ukraine.
We will remind, The New York Times reported that the people's Deputy Andrey Artemenko has developed a plan for peace between Ukraine and Russia and the lifting of sanctions against Moscow. Supposedly the plan was transferred to the former Advisor to Donald trump to Mike Flynn shortly before the resignation of the latter.
The plan, according to The New York Times, provides for the withdrawal of Russian troops from the Donbass and the national referendum on the surrender of the Crimea is leased by Russia for 50 or 100 years. In addition, Artemenko has allegedly provided evidence of corrupt activities of Petro Poroshenko, which included the names of the companies and Bank transfers.
It also became known that on 20 February the faction of the Radical party decided to exclude from the faction people's Deputy Andrey Artemenko for his "plan".
Comments
comments