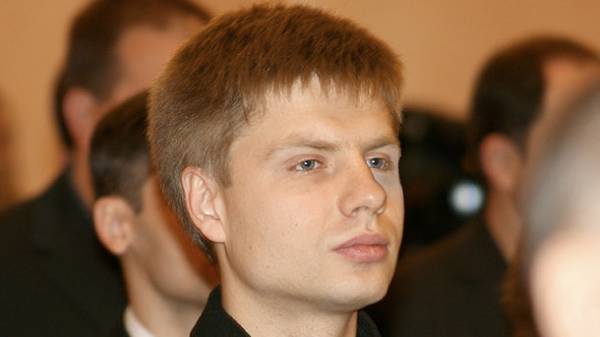 The criminal group, which is related to the kidnapping of the Deputy head of the faction PPO Alexey Goncharenko, installed and already conducted six searches.
This was at the briefing said the head of Department of SBU in Odessa region Sergey Batrakov.
"This group functioned for about a year, giving and massively replicating materials aimed at inciting national and ethnic hatred in Odessa. Now all its members are established, conducted six searches, seized several hundred copies of books with the title "Servant of evil – how are Ukrainian nationalists" and "Odessa Khatyn bells," – said Sergey Batrakov.
Earlier it became known, was kidnapped by the people's Deputy Alexey Goncharenko. This fact was confirmed in the Prosecutor's office of Odessa region.
MP, Chairman of the BPP Igor gryniv Parliament asked the law enforcement agencies of Ukraine to create a special staff in connection with the kidnapping of the people's Deputy from BPP Alexey Goncharenko.
The speaker of Parliament Andriy Parubiy requested the Secretariat are Pleased to offer this as a legal assignment.
Later, the Prosecutor of Odessa region Oleg Zhuchenko at the press briefing said that failed to prevent the kidnapping of MP. Now he is in a safe place. He also called and customer theft. This, according to him, was the Deputy of regional Council Liman in Odessa region Kushnarev.
Comments
comments