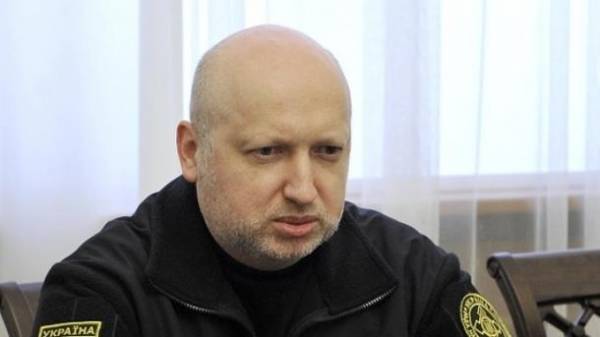 Through aggression in Ukraine Russia is preparing for the great war and the redistribution of influence in the world. This was stated by Secretary of national security Council and defense of Ukraine Oleksandr Turchynov.
"War against Ukraine is becoming an important stage to the great war and the demonstration claims to global leadership and the redistribution of influences in the world. Despite sanctions and economic troubles, Russia will long remain a source of aggression, security threats and a generator of instability," he said.
According to Turchynov, the Russian armed forces turned the Ukrainian Donbass in the testing ground for modern tactical weapons, the latest military equipment – especially communication, management, intelligence, training officers, tactical and operational level.
"Military force becomes the main instrument for the implementation of Imperial Russia's foreign policy. On the deployment of troops, their re-tooling and training of Russia deliberately throws crazy money", – underlined he.
Earlier the President of Ukraine Petro Poroshenko said that in the occupied part of Donbass, the Russian Federation formed 2 army corps, composed of 6 mechanized brigades, 1 infantry brigade, 3 regiments, 2 artillery brigades and other units. Management, procurement and assurance is also an aggressor – Russia.
Comments
comments