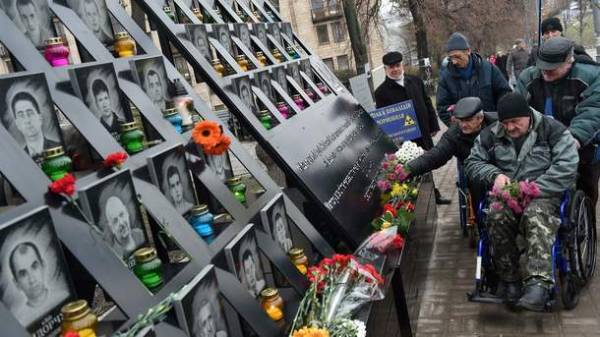 People's deputies supported the allocation of land in Kiev for the construction of the memorial hundreds of Heaven. The decision was supported by 276 parliamentarians, reports 112.ua.
It is noted that according to the draft law on amendments to the law of Ukraine "On regulation of urban development" proposes that the position of the third and fourth of article 24 of this law does not apply to the provision in the Central part of the city of Kiev in the prescribed manner the land plot from the lands of communal property in use of the National memorial complex of Heroes of "Heavenly hundred" – the Museum of the revolution of dignity for the building with the aim of honoring the feat of participants of revolution of dignity and perpetuating the memory of Heroes of Heavenly hundred.
These changes are proposed in the section V "Final provisions" of the Act of Ukraine.
Earlier it was reported, the Pechersk district of Kiev on the Avenue of Heaven's hundred Heroes 3 (former Institute) will be built, the Memorial complex of Heroes of the Heavenly hundred – the Museum of the Revolution Dostoinstva.
In turn the President of Ukraine Petro Poroshenko said about the urgency of the bill, which provides for the celebration of the exploits of the heroes of the revolution of Dignity and the creation of the memorial hundreds of Heaven.
Comments
comments