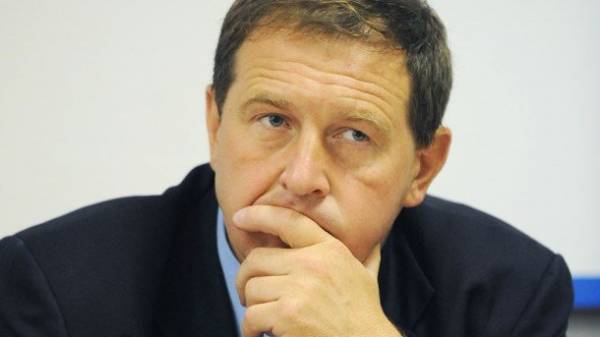 Russia captured the territory of Donbas and annexed Crimea will certainly return to the Ukraine, but not yet known by what mechanism and under what conditions. This was stated in interview "" a former adviser to Putin, Russian economist Andrei Illarionov.
"And the Donbass, and the Crimea are occupied territories. Their return to Ukraine is inevitable. The only thing we know for sure is that these areas will return to Ukraine. After 1945 the principle of the inviolability of international borders and sovereignty have become one of the fundamental principles of international law, in Europe for sure. What we do not know when this will happen, under what conditions, and what particular scheme or model will be used," – said Illarionov.
He said that the return of the captured Russian territories to Ukraine will not happen during the reign of Putin.
The expert also cited the example of other States, whose territory was under occupation, but after some time came back.
"We know other examples from history. The occupation of East Timor by Indonesia lasted for more than 20 years. And then Indonesian troops were withdrawn, and East Timor became independent. Kuwait was occupied by Iraqi forces and annexed. But seven months later, Iraqi troops left, and Kuwait regained its independence," – said Illarionov.
Earlier the first President of Ukraine Leonid Kravchuk said that the occupied territory of Donbass and Crimea will return to Ukraine themselves, since Russia has not enough resources to keep them long.
Comments
comments