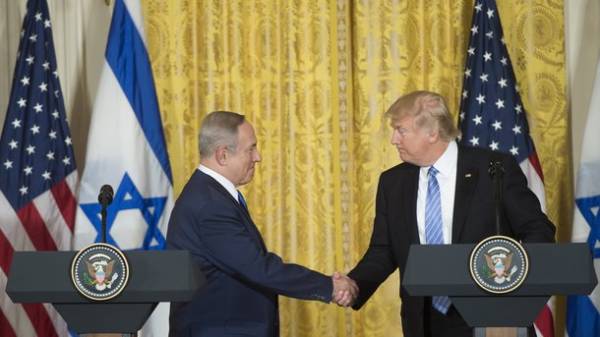 "Good new day" begins in the relationship between Israel and the United States with the coming to power of President Donald trump. This was stated by Prime Minister Benjamin Netanyahu, reports The Times of Isreal, the TV channel "112 Ukraine".
"I should note that at the end of the meeting with the President, he shook my hand and defined the relationship between Israel and the United States as a "new day." I have to tell you that it's a new day and it is a nice day," he added.
The visit to USA the Prime Minister called a "historic" and the Union of the two countries "stronger than before".
Earlier, Benjamin Netanyahu has accused the US of anti-Israel rhetoric.
As previously reported, on December 23, the UN security Council adopted a resolution which stated that Israel's building of settlements in the occupied Palestinian territory "has no legal effect and constitutes a flagrant violation of international law."
It was supported by 14 members of the security Council, including Ukraine. USA, who have previously blocked such projects, abstained. The authors of the document are Malaysia, New Zealand, Senegal and Venezuela.
Comments
comments