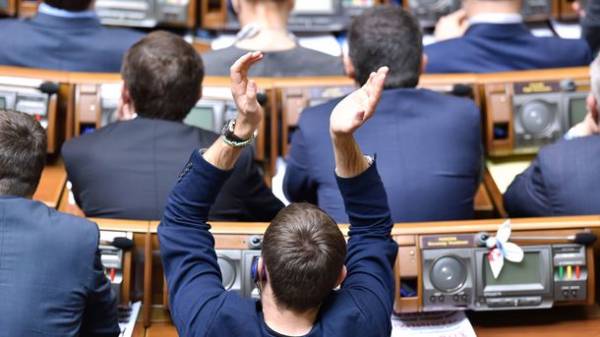 Tomorrow will start the next plenary week the Verkhovna Rada. According to the speaker of the Verkhovna Rada Andrei Parubiy, the people's representatives can deal with the reform of Parliament, which in the last year, the Ukrainian authorities have developed together with the European Parliament. In particular, we are talking about the reform of the committees, the number of which, want to cut.
"An important initiative that committees meet the ministries of the Cabinet and, therefore, was direct and more effective communication. While we understand that not all committees may have a direct correspondence with the ministries, such as the Committee on rules", Parubiy said, adding that there are also plans to create a Museum of Ukrainian parliamentarism.
As for legislative activities, then tomorrow the people's deputies will consider the document submitted by the Cabinet, which will regulate the provision of housing to servicemen. So, if before soldier married looking for housing officials of the Cabinet, now he can do it himself. Instead, the Cabinet will control how much money the rent to compensate the family.
In addition, on Thursday, the Parliament will appeal to the OSCE about violations during the elections to the Russian state Duma in Crimea and Sevastopol. In particular, the MPs plan to recognize invalid the absence in the report of the OSCE on December 23 last year, the fact that the organization has ignored the illegal elections in the Peninsula, which took place on the territory of another state.
Comments
comments