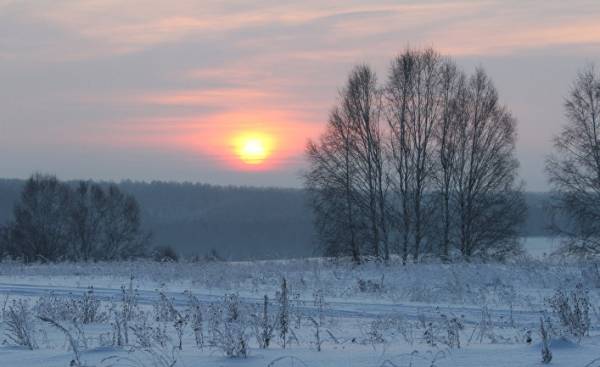 I have in Siberia a few friends, both real and literary. This hunter Dersu Uzala, and the courier of the king omich Michael strogoff, the most vivid character. And although one of my good friend Colin Thubron (Colin Thubron) for a long time he returned from Siberia, he and we with him will forever remain in Siberia. No one told us such interesting things as the story of the bell, sent in these harsh edges by Tsar Boris Godunov as a punishment for sedition, or, as in the bitter cold of man exhaled, the air immediately freezes, and formed icicles with a clatter fall to the ground. In people, this is called the whisper of the stars.
In his book "In Siberia", released in 2000, Thubron also wrote that, according to legend, uttered the words freeze, fall to the ground, and in the spring is thawed out and alive, and the air is filled with conversations from the past. Renowned dancer Nureyev hails from Irkutsk, which was besieged by the troops of the Khan of Feofana, and the famous Sharapova was born in Nyagan. It's all Siberia.
On these vast and desolate expanses, where permafrost mammoths are buried, in the forest inhabited by huge tigers and where were the camps of the Gulag (the daughter of a famous ethnographer Vladimir Arseniev, who knew Dersu Uzala, was sent to the camps; the fate of his wife was more tragic: she had been shot), I met two very different people. With Catalan Carlos Vico (Vico Carlos), expert on survival in extreme conditions, and the canadian Indian johnny porter (Johnny Porter) from the tribe zemlianov living in British Columbia. Recently, I spent with them in Siberia a few days filled with adventure, challenging situations and, of course, cold.
Harsh porter is the main protagonist of an exciting novel "Kolymsky heights" by Lionel Davidson (Lionel Davidson). I read all 540 pages in one sitting. It's a spy story with a complex plot and lots of adventure. An incredible blend of John Le carré, Hitchcock, Jack London, which contains such disparate elements as the rules of decoration, exciting chase and a beautiful romantic story. In the novel even has a character named Anton, although it is a monkey. In memory remain unforgettable Siberian images, for example, a silvery cloud of frozen crystals of water formed from the breath of the deer herd.
In the novel, so skillfully shown (so skillfully that sometimes even seems impossible), how Western intelligence agencies are adopting his agent, an Indian porter, a kind of James bond — in a closed area of Siberia to find out what it does secret Russian research center. The way in which the main character enters a closed area in Kolyma (and then in itself a research center!), it staggers the imagination. My looks and knowledge of languages, he skillfully pretends to be for the Koreans, the Chukchi, the Evenk for. Smart, decisive and quick to adapt to new circumstances, porter — specimen of man, to which we all aspire — is not only bravely overcome the difficulties of the cold taiga, but also able to repair a transmission in the car and the whole car.
A few words about the author. Lionel Davidson died in 2009, and wrote only eight novels (including "the Night of St. Wenceslas", and "rose of Tibet"), three of them were awarded literary prize "Golden sword". Graham Greene (Graham Greene) welcomed him as a new Rider haggard (Rider Haggard), and Rebecca West (Rebeca West) — young Kipling (Kipling). The son of a Polish tailor of Jewish origin, and Lithuanians, moved to England as a child, he was taught to read and write his mother (she only knew how to speak Yiddish) and was one of two Jews who served in British submarines during the Second world war. The experience later helped him to describe claustrophobia in his literary works. "Kolymsky heights" is considered his best work, but now I will definitely read others.
Of course, we would like to be like Carlos Vico, who, after an unsuccessful trip to Greenland last year, went to Siberia to make the challenge worthy adventure novel: pass through a covered with snow forest, as if he escaped from the Gulag. Vico departed from the former camp Big oslyanka near Perm at a temperature of —17º, although the feeling was as at —25º. He was pursued by two colleagues, representing the angry guards. He was dressed and equipped as a prisoner 40 years (Finnish, metal flask and flint). Don't worry, Carlos lasted three days, and he was not able to catch any guards or a pack of gray wolves, which, as can be seen in the surviving traces, persistently followed him. The GULAG is in the past. Vico free.
So, we'll always have Siberia to relive the adventures. As aptly said by the great Cardiel Poncela (Jardiel Poncela): Wait for me in Siberia, my soul!
Comments
comments