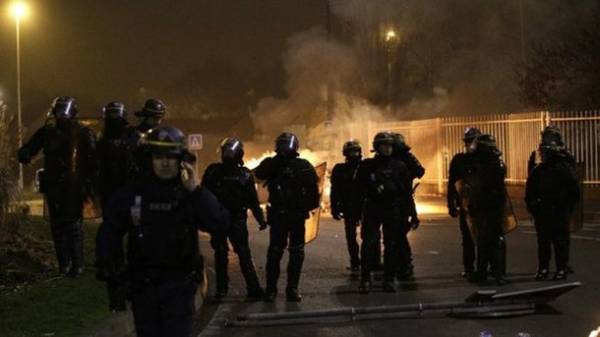 In Paris, police used tear gas against participants of mass protest, the TV channel "112 Ukraine" with reference to BFM.TV.
According to the TV channel, the demonstrators began to throw at police.
Because of the unrest one of the metro stations were closed, said the TV channel. According to police, at present, part of the demonstrators left the area.
Earlier riots took place in Paris Saint-Denis. According to radio RFL, they started with protests after the information that the police have made violent actions of sexual character against the detainee 22-the summer migrant from Africa. The demonstration escalated into clashes with police. Police in Saint-Denis also used tear gas against the demonstrators. According to the radio station Europe 1, during the protests, police detained 37 people.
Protests were also held in the city of Rouen in Northern France.
Comments
comments