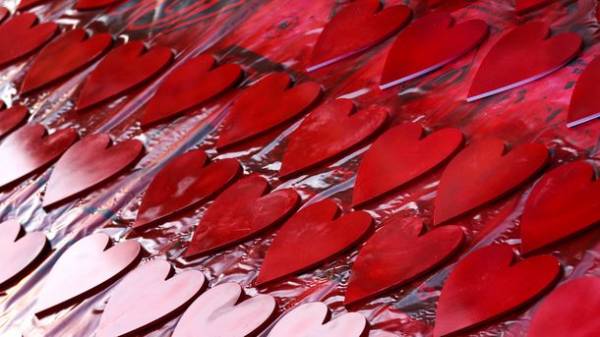 Today, February 14 is celebrated Valentine's Day. On this day, traditionally, give cute gifts, Valentines, declarations of love and do romantic things.
In Ukraine the celebration came not so long ago, but already firmly occupied its place in the hearts of Ukrainians. Beautiful jewelry display cases, lots of flowers and various gifts, which are confined to this heart day, create a great atmosphere.
And how to celebrate Valentine's Day in different countries of the world knows ivona.bigmir.net.
In Japan this day to give his beloved sweet. And in a small Japanese town Toi the locals came up with Carnival of Love in honor of Valentine's day. Walk the streets of the crowd of lovers and everyone wants to shout declarations of love. Carnival starts early in the morning and ends late at night.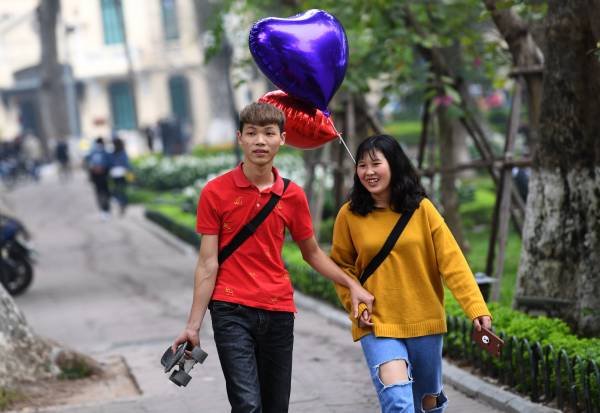 Photo: AFP
In Japan also practice the following interesting method: couples who are confident in their eternal love can Express their feelings on paper and send the letter special delivery. This message will be delivered on Valentine's Day in a year.
In Paris place the electronic Board on which the 14 February, all the lovers can give each other tender words. A passionate and loving French decided to give this day beloved jewels and jewelry, and romantic Northern Danish lovers send each other dried white flowers, often roses.
In Italy, where, according to legend, originated Valentine's Day, this day was called the Day of Spring and Love. All festivities were held outdoors – lovers walked the whole day, without ceasing to confess his love. In Turin, for example, the bride and groom announced to everyone about their engagement in Valentine's Day – this ancient tradition has survived to this day.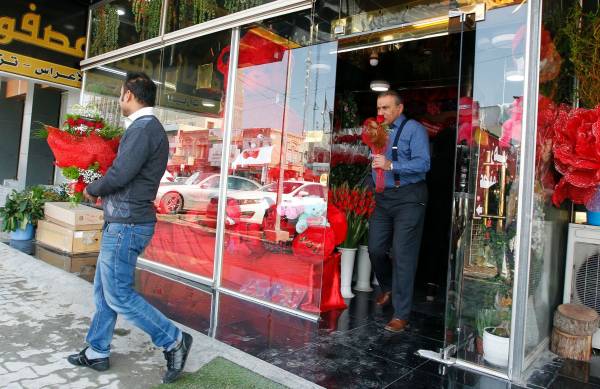 Photo: AFP
A few days before the celebration of Italian stores are decorated with huge number of various candies. In fact, giving love made sweet candy – is considered, the more candy will give, the stronger will be their love.
Maybe that's why lovers have the concept of a candy period in a relationship when love brims over. On this day, couples usually arrange romantic dinners in restaurants or pizzerias. In addition to the chocolates, it is customary to give roses, perfume, chocolates and diamonds.
Another very popular gift in Italy is Baci Perugina – small nuts, hazelnuts, covered with chocolate. Each candy is a note with a statement about love.
But in Britain unmarried girls February 14, get up before sunrise, become near the window and look at passing men. According to legend, the first man they see, and have them narrowed. Surprisingly, this belief is still alive – though many take it as a joke, to cheer yourself up.
Popular gifts on Valentine's day in the UK are considered to be sweets in the form of hearts, soft toys, particularly popular in Britain, the Teddy bears Teddy and enduring Valentine's day cards.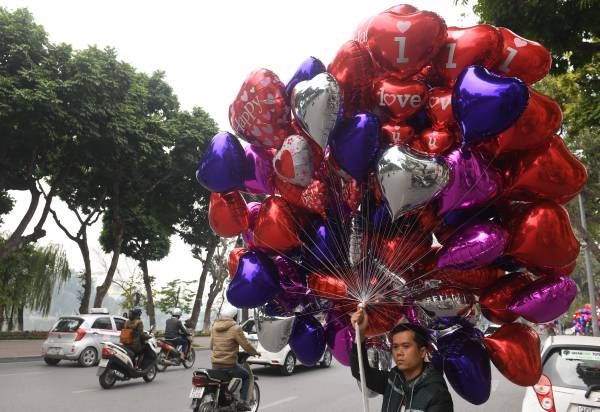 Photo: AFP
In Austria to this day, many couples, and just lovers, from different parts of Austria go to a small, but very hospitable town of Krumbach, nestled in Bavaria not far from Munich. Many couples want to get there, and it is not accidental, because in this town there is a Church founded in honor of his Saint.
Once the priest was betrothed lovers gifts flower bouquets now, on the contrary, the lovers are bouquets to him.
A long time ago among Austrian men had a tradition on this day to give their women gorgeous bouquets of flowers. According to this tradition the man should be extremely cautious and carefully select flowers for your beloved to buy those flowers, the scent of which she loves the most.
Men and children in Austria to this day, the gifts don't get all the attention directed only at women. The Austrians made Valentine's Day something like the second International women's day, when men bestow their loved ones with chocolates, flowers and jewelry.
Impatiently waiting for this day unmarried girls in the Netherlands: because February 14 is not considered shameful to make an offer to the beloved, and if the chosen one agrees to marry, he gives the bride a beautiful silk dress.
Anyway, Valentine's Day is celebrated everywhere, but here in Germany the 14th of February decorate a psychiatric hospital with scarlet ribbons, and in the chapels hold a special worship service, as Valentine's day Germans considered the benefactor for the couples and the mentally ill. And Saudi Arabia is the only country in the world where this holiday is officially prohibited.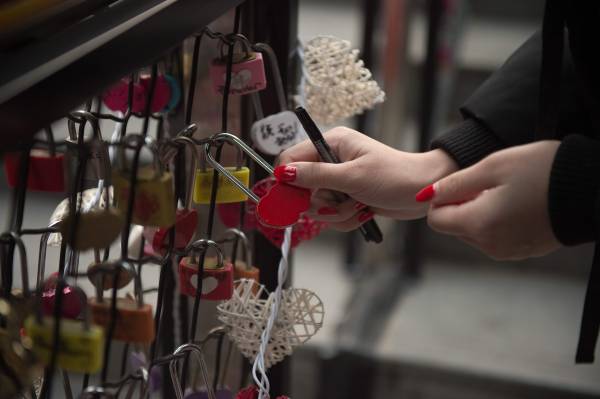 Photo: AFP
With the widest scope decided to celebrate Valentine's Day in the US and CanadaE. In America, Valentine's Day began to be celebrated later than in Europe, 1777.
In the beginning of the last century, Americans on Valentine's Day began to send sweet marzipan to their brides. After the Americans started the production of caramel and began to claw in candy's gentle words. Caramels did the red-and-white.
Red means passion, white – purity of love. 50 years of candy were laid in a cardboard box in the shape of a heart.
And if you're still in search of a gift, read a selection from "Today": What to give on February 14: TOP 10 gifts for men and women.
Comments
comments