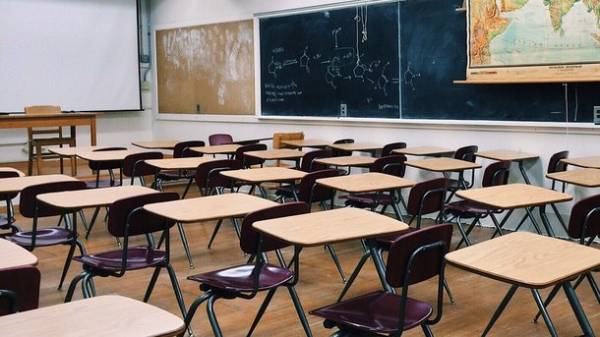 Funds for the implementation of the parliamentary draft law "On education" is not incorporated in the Budget resolution. This was announced by the Ministry of Finance Ukrain Thursday, July 6, following consideration of the draft law's financial feasibility.
"The implementation of this bill can be achieved only by reducing more than half of the pedagogical and scientific-pedagogical workers, cutting expenses in the defense of the country or a substantial increase in the budget deficit and rising public debt", – said the Ministry.
The proposed wording of the draft law only at the minimum salary of teachers at the level of four times the subsistence minimum for five years it is necessary more than 160 billion UAH, noted in the Ministry.
The question of fixing wages and search funds in the competence of the Cabinet of Ministers, said the Ministry of Finance.
"Resources for the implementation of the bill is not inherent in the three-year Budget resolution. You need to consider the possibilities of the state budget and the ability of the economy. The bill in this editorial is yet another populist step, "said Finance Minister Alexander danyluk.
"Of course, we need to raise teachers' salaries, which was done in the current year. However, this should not create an imbalance in pay across the public sector – medicine, culture, social sphere of physical culture and sports and the like," – noted in the Ministry of Finance.
Not secured Finance also the creation of new Central bodies of the Executive authority – State service of education quality and its territorial bodies, the National Agency of qualifications, certification of teachers.
"We have changed the approach to budgeting – all expenditures must be supported by incomes. We must live due to the fact that we actually have. Only a growing economy will allow the government to spend more, "–said Deputy Finance Minister Sergei Marchenko.
The Ministry of education and science believes that the new law "About education" it is necessary to take the Verkhovna Rada in the second reading in October-November 2017 for implementation in 2018.
As reported, Prime Minister of Ukraine Volodymyr Groysman noted that the implementation of education reform will cost $ 3 billion, so the changes will be implemented over several years.
We will remind, earlier the President of Ukraine Petro Poroshenko said that education reform is one of the first priorities of the authorities. The head of state assured that the modern secondary education in Ukraine must focus not on the accumulation of knowledge and on their practical application.
Comments
comments