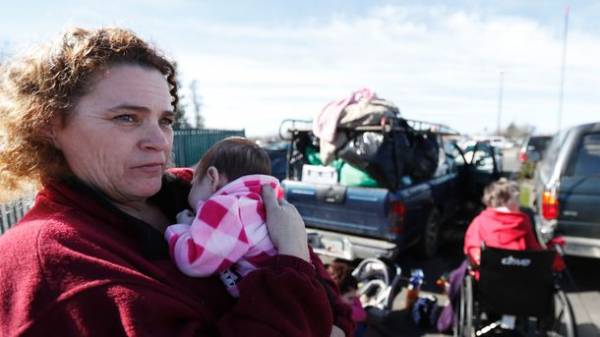 California authorities were allowed to return evacuated because of the risk of destruction of the highest in the United States of Oroville dam people. It on a press-conferences were declared by the Sheriff Cory Honea, the TV channel "112 Ukraine" with reference to Reuters.
He also noted that local businesses can resume operations. The evacuation order was changed to a warning to evacuate. According to prevention, people can return to their homes, but should be ready to evacuate if necessary.
Honea, said that experts have poured enough water from Oroville dam. It is noted that the result of the accumulation of water had damaged the main and backup drainage channels of the dam.
On 13 February it was reported that California authorities evacuated 140 thousand people because of the risk of destruction of a dam.
Comments
comments