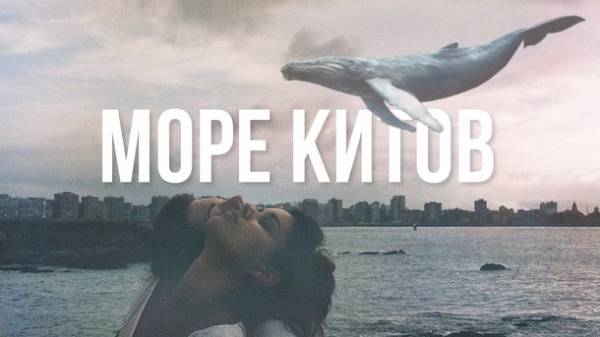 In social networks there are groups in which qualified psychologists brought children to suicide. It is known that fans of such communities call themselves whales because the animals are associated with freedom. According to the Department of cyber Police of Ukraine, all fans of "sea whale" and "quiet houses" on personal pages feature videos or pictures with the flying whales, UNIAN reports.
"Bad people who organized this system work in the following way. The group administrator determines the child to perform tasks (quests), and almost all tasks involve the application of child injury or causing pain. All these "quests" in the obligatory order are filmed. When the group administrator is sure that the child is ready to suicide, creates audio with music, in which the child appears in the title role, negotiated all his problems, which he announced "conductor." The only way out of all problems, which is announced in this "work", to commit suicide. Before that, the child listens to the audio and doing the last step. Videos later sold on the Internet or Darknet," – said in the message.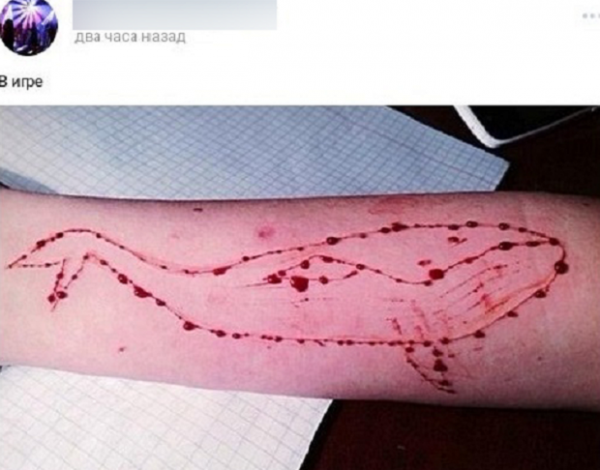 Photo: cybercrime.gov.ua
As you know, to join such a group, you must pass the "selection" at the risk of suicide in personal correspondence with the so-called administrator, then the child will send a "job", the implementation of which you need to take a photo or video.
"The final task is to commit suicide and to fix the moment of death on camera in a mode online", – explained in the police. The police also noted that parents should pay more attention to the psychological condition of the child and: 1) Check the skin of the child for damage, in particular to pay attention to damage of various kinds, in the shape of a whale. 2) Check the child accounts in social networks and groups, which include account. To verify the contents of the communication in private chat. 3) Pay attention to the circle of the child. 4) Take time baby, sports or culture sections. 5) to Control photo and video gadgets child. 6) Set the "parental control" for the protection of the child.
According to the report, 11 January the Department of postal and telecommunications was discovered one of these groups https://vk.com/blueskitea that includes 209 users are from Ukraine. It should be emphasized that such groups are blocked by daily administration of social networks on the appeals of law enforcement agencies or their users.
If any such groups on their own the cyber-police asks to address immediately.
Earlier it was reported that in Mariupol the girl jumped from the 13th floor of the house. Previously the police established that it was suicide, but friends of the girl claim that it was the job quest.
Comments
comments