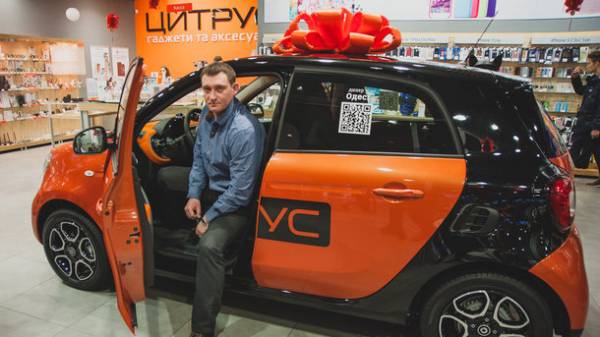 3 Jan Michael bought the smartphone Meizu m3s in Kramatorsk, and a protective film, which became the crucial position in check, brought him luck!
Campaign with an interesting name #Gadgetmania was launched on 30 November 2016 in Ukraine. Conditions of this promotion was to purchase a product or service in the store. The intriguing that could be part of all clients of a network of Citrus regardless of the price of the goods purchased. Bought gadgets for gifts to friends for the New year – you're in. Popped in to top up the account in the store and again engaged. I bought another SIM card or charging – the same story.
As experience shows, the amount of the purchase absolutely no effect on the favor of fortune, because she is a fickle lady. Previous winner of the Eleanor from the Dnieper purchased iPhone 7, and won due to the fact that the check was provided to Citrus.Master personal product purchased by smartphone.
The event is held in three stages:
First stage: November 30 – December 20. The draw was held on December 22 in the river.
Second stage: 21 December – 22 January. The draw – 28 January in the shopping center "City Center", Odessa.
The third and final stage started on 23 January and will run until 3 March.
The winner of the third stage and part owner of the last third of smarta will be determined on March 4, in Kiev Mall "Ocean Plaza".
Conditions remained the same as in the previous stages to buy any product or recharge in Citrus with 30.11.16 for 3.03.17, receive SMS-notification about hit the 100 lucky winners of the day and wait for the results of the drawing.
And the more goods in the check, the more chances to become the owner of the Smart forfour from Citrus! Because each item in the check increases the chance to win.
All stages of the tournament are broadcast online on the youtube channel and all social media company Citrus. Also announce them in advance in social networks so everyone could join in the viewing.
Read more about the action #Gadgetmania can be found on the official website of the company the Citrus.
Comments
comments