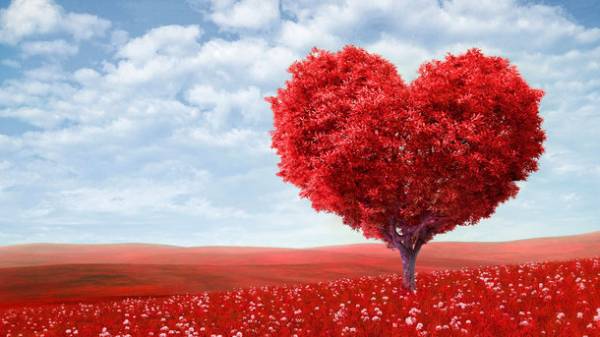 Gifts for him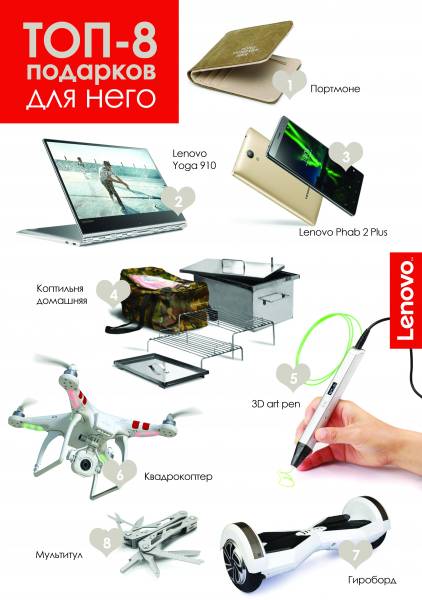 Purse. Along with a book, purse has always been considered the best gift. After all, for men a good purse is a source of pride and reverence.
Laptop. All men are just crazy about gadgets, especially if it is multimode Lenovo Yoga laptop 910. A series of Yoga embodies the best features of notebook – uncompromised mobility combined with high performance. And the Yoga model 910 has one overwhelming advantage – design, attracting even sophisticated looks.
Smartphone. Stylish and functional smartphone is the perfect gift for any occasion. But if you want to confess your love to him – give Lenovo Phab 2 Plus. Its highlight is the big screen and two 13-megapixel main camera with augmented reality effects. Your joint photo will be perfect.
A great gift for this foodie, who also loves to cook and invent new recipes that will become a home smokehouse.
3D-handle – another gadget in our list, which is not only crazy delight, but also develops creativity.
 They say men always left in the shower boys, who love a variety of toys. Want to see this – give him a quadcopter.
Gyrobot – another "toy" in our list. But we guarantee that it will satisfy not only your soulmate, but you.
A multitool is a "must have" of this man. If your partner has not yet got this, hurry to fix this annoying situation on Valentine's Day.
Gifts for her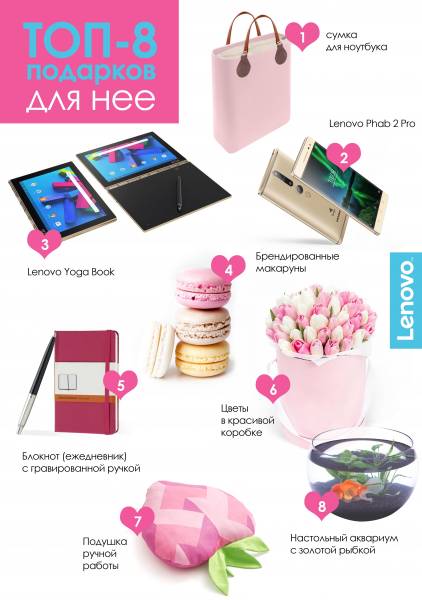 Women are mad about handbags, there should be a lot – on all occasions. Therefore, a great gift for her can be a stylish laptop bag.
The smartphone is an important part of any girl's life. Today, the phone not only for calls and messages, it is our indispensable assistant, which can even help to arrange the furniture in the interior. Don't believe a phone could do? Give her a Phab Lenovo 2 Pro is the only device on the market with 3D camera augmented reality Tango.
Laptop, tablet and even notebook. Girls also love gadgets, especially if it's a Lenovo Yoga Book – a stylish, compact multifunction printer, which will be a great help and reveal the talent of the artist.
Sweets – a win-win gift, especially if it's, say, macaroons, decorated with hearts and words of love.
Notepad and pen. This gift may seem trivial, but believe me, it will appreciate the creative and romantic nature, especially if you engrave some touching inscription on it.
Flowers in a box – an original way to say "I love you" and massage the rug.
Handmade accessories – sincere and cute gift that will not leave anyone indifferent.
Desktop aquarium is the perfect gift for those couples who are separated by a distance. It will not only delight the eyes of your sweetheart, but every time to remind you of a dear person.
Comments
comments