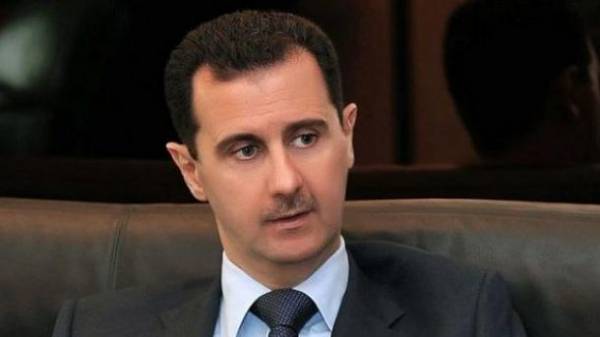 Syrian dictator Bashar al-Assad is trying to "flirt" with the new President of the United States Donald trump. This writes Rick Gladstone in the pages of The New York Times, reports Inopressa.
"Syrian President Bashar al-Assad said in an interview published on Saturday that foresees the cooperation with the administration of the tramp and one day may even sanction the stationing of us soldiers in the country, reports Rick Gladstone. – These replicas Assad, appears to indicate that with trump, he may be more accommodating than President Obama, whose administration has repeatedly urged the Syrian leader to relinquish power, accusing his government was in constant atrocities and supported the rebels seeking to overthrow him".
Earlier, Deputy Prime Minister of Turkey Mehmet Simsek said that Ankara would no longer insist not to a peaceful settlement in Syria occurred without the participation of President Bashar al-Assad.
"Regarding our position on Assad, we believe that the blame for the suffering of the Syrian people and the tragedy that happened to the country lies squarely on Assad. But we must be pragmatic, realistic," said Shimshek during the world economic forum in Davos.
According to him, Turkey is ready to talk with the Syrian leader about resolving the conflict, because the situation in the country has changed dramatically.
"The situation on the ground has changed dramatically, so that Turkey can no longer insist on a settlement without Assad, it's not realistic," he said.
Comments
comments