Deputies discovered the secret of a good holiday in the country
Many countries have open borders for tourists and vacationers, but most areas remain inaccessible for Ukrainians. This primarily concerns the European countries. But other traditional routes are either closed or present certain difficulties and "quarantine restrictions". The restrictions apply to everyone – the case when the availability of money, relationships or a good "credit history" in style "but I'm twenty years come to you!" does not help. How do I find the website "Today" in a pandemic, and quarantine many MPs plan to spend summer vacation in Ukraine.
Relax on the Kiev reservoir
/ Photo: Facebook
Alexander Kachura, the fraction of "servant of the people":
"I wasn't planning on directly rest. We have a small child, so some long trips across the country to go problematic. But we can rest somewhere near Kiev, on the Kiev reservoir. In Vyshgorod area there is a wonderful complexes where it is possible to cheaply rent a cabin in the woods, near water. And great to relax with the family. Don't think it's right vacation, but for a week in the intersessional period, I think, is going to make it. We're live on the pavement, because some air needs. But I'm going to go to work in Kiev.
But in General, I was about thirty countries around the world. Variety: Singapore, Hong Kong, America, in different countries of Europe. But better than in Transcarpathia, I never felt. There and mountain streams, and fresh air, and ancient forest in which to walk, gather mushrooms. Everyone has their own taste, maybe someone like the sea. I like the woods, where I cleansed both spiritually and physically. And by the way, my honeymoon with my wife we went not abroad, namely in Transcarpathia".
To hide among the mountains for a week
Ivanna klympush-Tsintsadze, the faction of "European solidarity":
"With summer vacation difficult. Local elections are approaching, I am responsible for party organization in Transcarpathia. Because a lot of work. I really hope that it will be possible to just hide among the mountains at least for a week, just to take a break to visit with family. A few books I want to read, want peace".
Spend the night in tents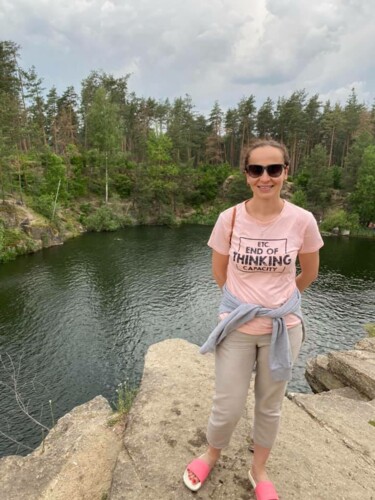 Julia Klimenko on vacation. "I floated with friends on the canoe" / Photo: Facebook
Yulia Klimenko, the fraction of "Voice":
"I don't know what will summer vacation, as the Parliament plans to meet in the break between the third and fourth sessions. But, in any case, plan on spending just like, spending a weekend this summer. I have every Saturday and Sunday travel to Ukraine. Basically these are travel-by-night: in the morning departure and evening return. But there are overnight. This is the last time my friends from Kyiv-Mohyla Academy there was a large company, 36 – floated in canoes on the Gums and spent the night in tents.
I basically plan their free time during summer holidays to expand the range of places visited. To travel around Ukraine. To go for a week to Kherson, view nature reserves, wild beautiful beaches. A week to spend in the Carpathians Hiking.
Travel travel with the whole family. Even our youngest (just Julia with her husband, raising six children, – Ed.) which three years, floated with us on the kayak, sleeping in a tent. Now, when because of the coronavirus have problems visiting other countries, I believe that we have a unique opportunity to learn more of Ukraine. And I'm going to do it and share on Facebook.
We his family have decided that we will not dwell in places of a mass congestion of people. We will spend the night in tents. Now even considering renting a trailer. No mass on the beaches or in places of mass rest will try not to appear – we will explore the wild beaches and nature. Because there is danger, and you need to be careful to keep themselves and others."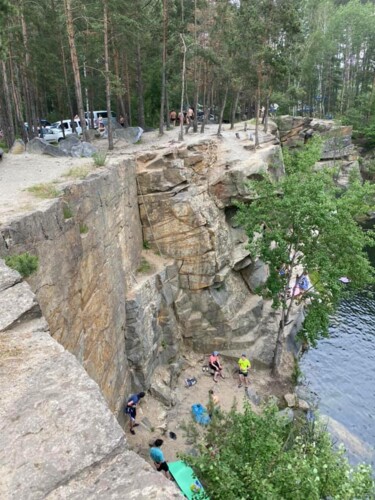 / Photo: Facebook
Hiking and fishing
Serhiy Sobolev, the faction "Batkivshchyna":
"For example, I have brought a family in the Carpathians. Even with such changeable weather as this year, there is a wonderful stay. A very different air, different energy. There is great rest. Here I am on a weekend again there will go.
At the time, I changed the apartment in Kiev at the house in the Carpathians and absolutely happy with it. It's a completely different lifestyle. I love Hiking in the mountains, both summer and winter. I like active rest. If there is fishing with happy fish.
I agree, travel abroad – and we have done everything that the Ukrainians could freely visit Europe to Ukraine received bezviz – giving our citizens so many opportunities to get acquainted with the culture of the European peoples, with European mentality and spirit. And this is a very valuable and useful experience. But believe me: have a good vacation in our great Ukraine."
Trip to Bilhorod-dnistrovs'kyy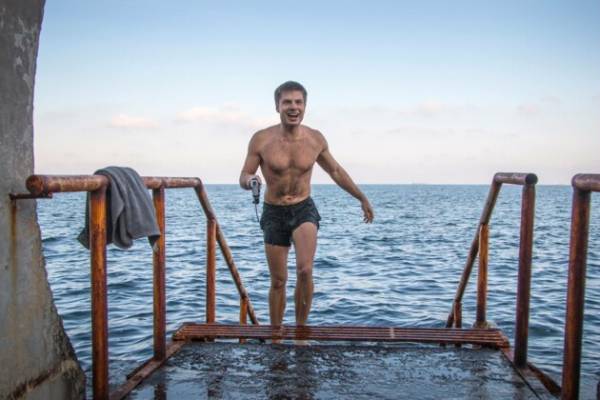 Alexey Goncharenko on vacation. "A few days spend on the sea" / Photo: Facebook
Alexey Goncharenko, the faction of "European solidarity":
"Vacation is not particularly planned. Although, of course, a few days at sea, at home in Odessa will hold. Of course, I would recommend Ukrainians to visit this city. I strongly advise to go to Belgorod-Dniester with its ancient castle. Incredible place, very beautiful. And, of course, the lions, which I also like very much".
A quiet family holiday in Berdyansk
Julia Yatsyk, a fraction of the "Servant of the people":
"Absolutely I consider worthy of a visit in Ukraine. My grandmother, aunt, relatives come from Sambor, Lviv region. And I'm happy to go. I am from Zaporozhye, an hour and a half and we are already on the sea in Berdyansk or in Kirillovka. So for relaxation we have everything, there is a wonderful place.
Hotels, by the way, adequately prepared for the season. And comply with all security measures. In the same Berdyansk we rested a few weeks ago: everything is cleaned regularly, in restaurants a maximum of two people at a table can sit. If you don't abuse the nightlife, the parties, it is possible to rest easy. For me personally, a quiet family holiday is what I love and what I need.
Unfortunately, I don't think that in August I will be able to relax. The coming local elections, I will deal with this issue. But because the child with the parents I, of course, will be sent to rest, but she won't."
To combine business with pleasure in Odessa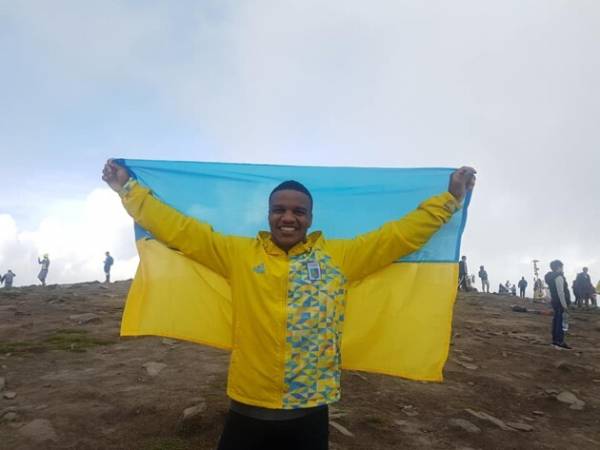 Jean Beleniuk on vacation. Repeatedly conquered Hoverla / Photo: Facebook
Jean Beleniuk, the fraction of "servant of the people":
"Vacation is not yet planned. Next week we will start training camp. However, it will be held in Odessa. Because I think we are going to combine business with pleasure. But still it will be a gathering where we will prepare for next season. Federation of Greco-Roman wrestling has already established a calendar of starts before the end of the year, so you need to prepare well.
Often our fees are in the Carpathians, at the foot of Hoverla. It is a picturesque place where you can have a good time, escape from everyday life, from all. There's no phone, no Internet, no people. The bears and the team with whom you arrived."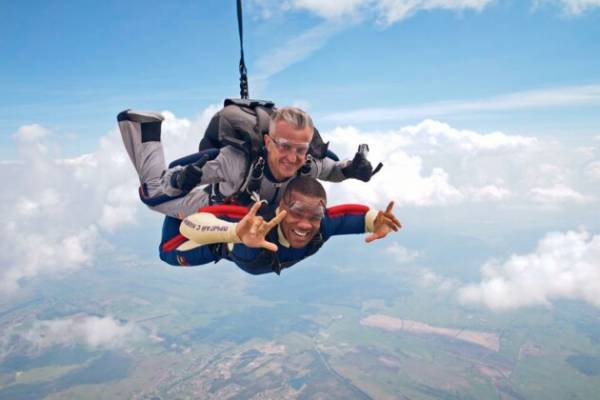 Jean Beleniuk on vacation. MP likes extreme sports / Photo: Facebook
To get to the Dniester
Irina Friz, the faction of "European solidarity":
"If I have a free week or at least five days, my family and I go to the Dniester. I really liked the (flooded village in Kamenetz-Podolsk district of Khmelnitsky region – Ed.) loved the Dniester river at the crossroads of three regions – Khmelnytskyi, Vinnytsia and Chernivtsi. I really hope to be able to get there this summer.
Now there are small mini-hotels. Plus there is a special place where you can put your tent. So, if I can go, we will consider different options and to have a rest there."
In Ukraine many beautiful places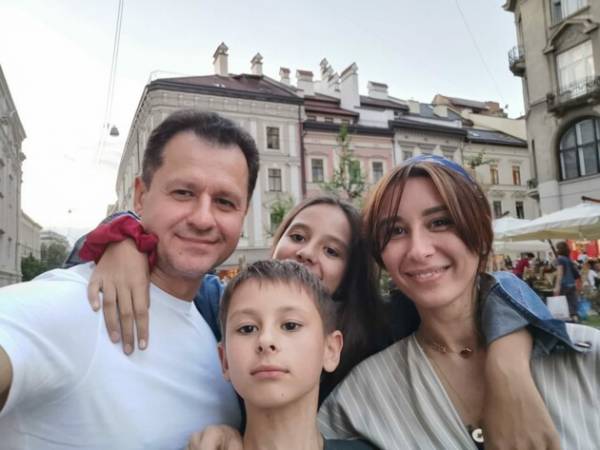 / Photo: Storni on Facebook Taras Batenko
Taras Batenko, a group "For the future":
"I will rest at home. We are engaged in elections in local authorities, a lot of work. In addition, we have planned an extraordinary plenary session of Parliament, so on vacation I don't think. But in General, in Ukraine there are many wonderful places with beautiful views that are worth a visit. In Transcarpathia and Ivano-Frankivsk region, and in the Odessa and Chernivtsi. Need to travel through Ukraine and to discover places not less remarkable than in Europe."
Comments
comments